To publish in SRT from LiveU Solo, you need to:
You can find all this information in the Solo tutorial.
Create a new SRT ingest point in Studio
From the Production (1) -> Add an input (2).
In the Live Source section (3) -> Encoders (push) (4) -> Select LiveU SRT (5).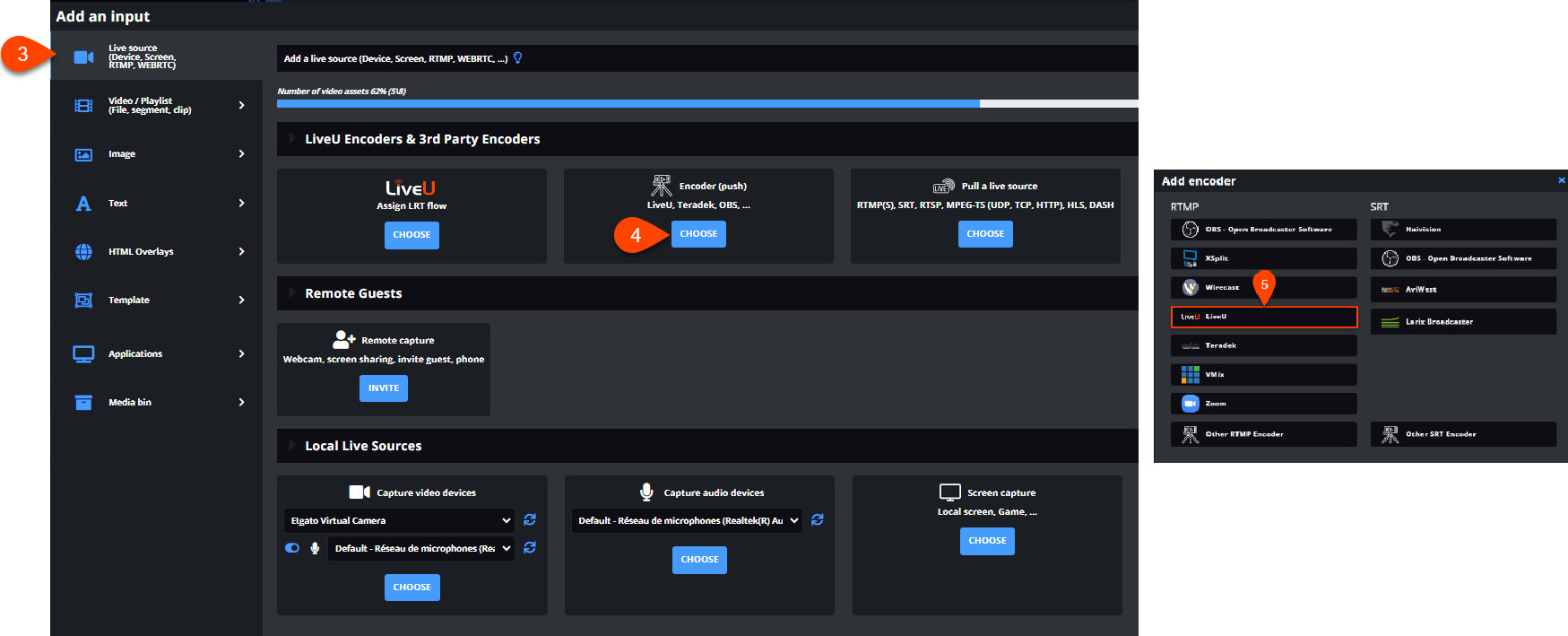 Copy the provided URL & StreamID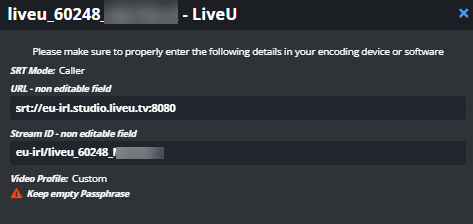 In the Solo Portal
Select The SRT Caller Destination Type
Add a new destination to your unit, and select SRT-OUT-Caller-Solo as your destination type: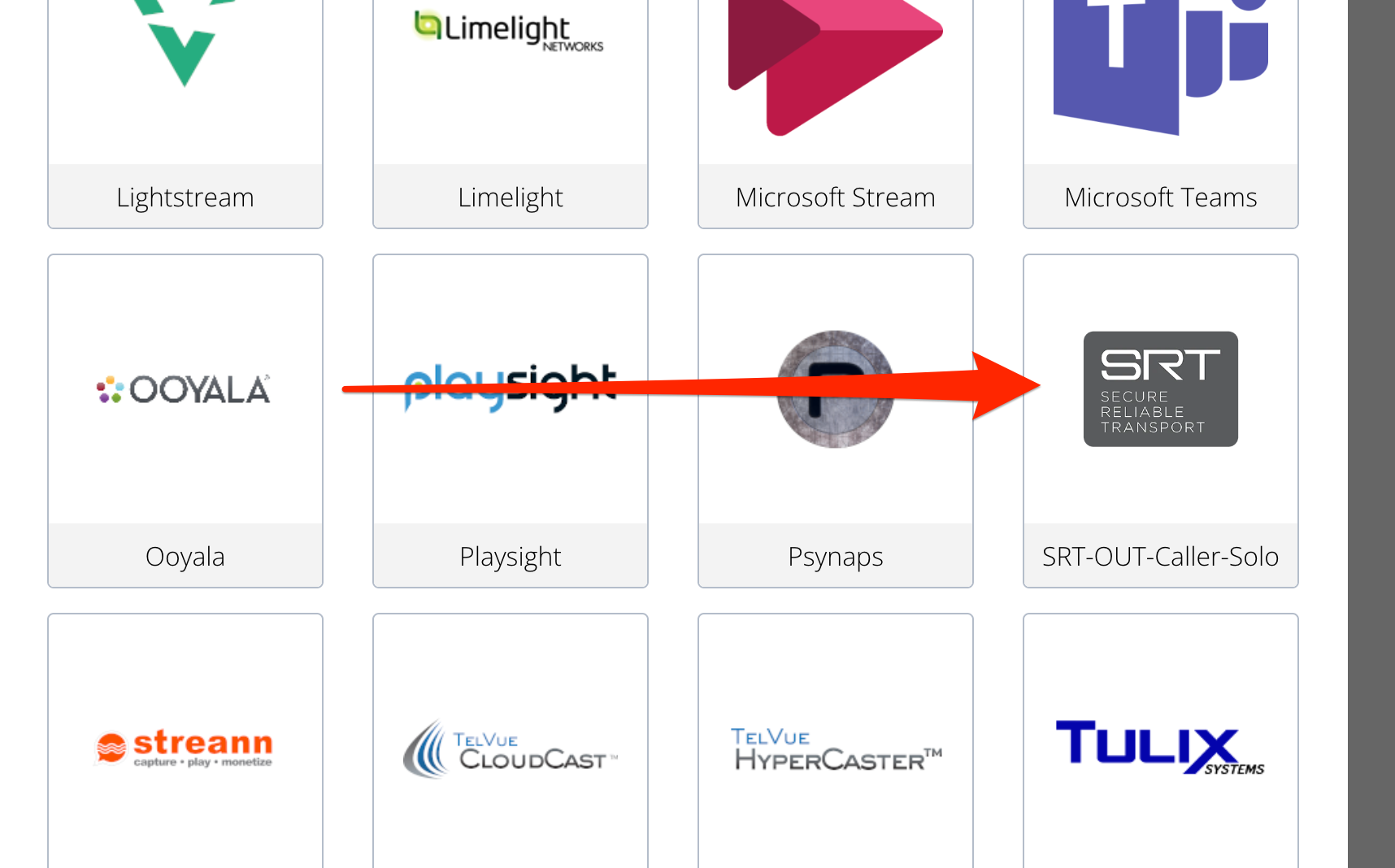 Set Your SRT Information
Once you select that, you will get some SRT options to set: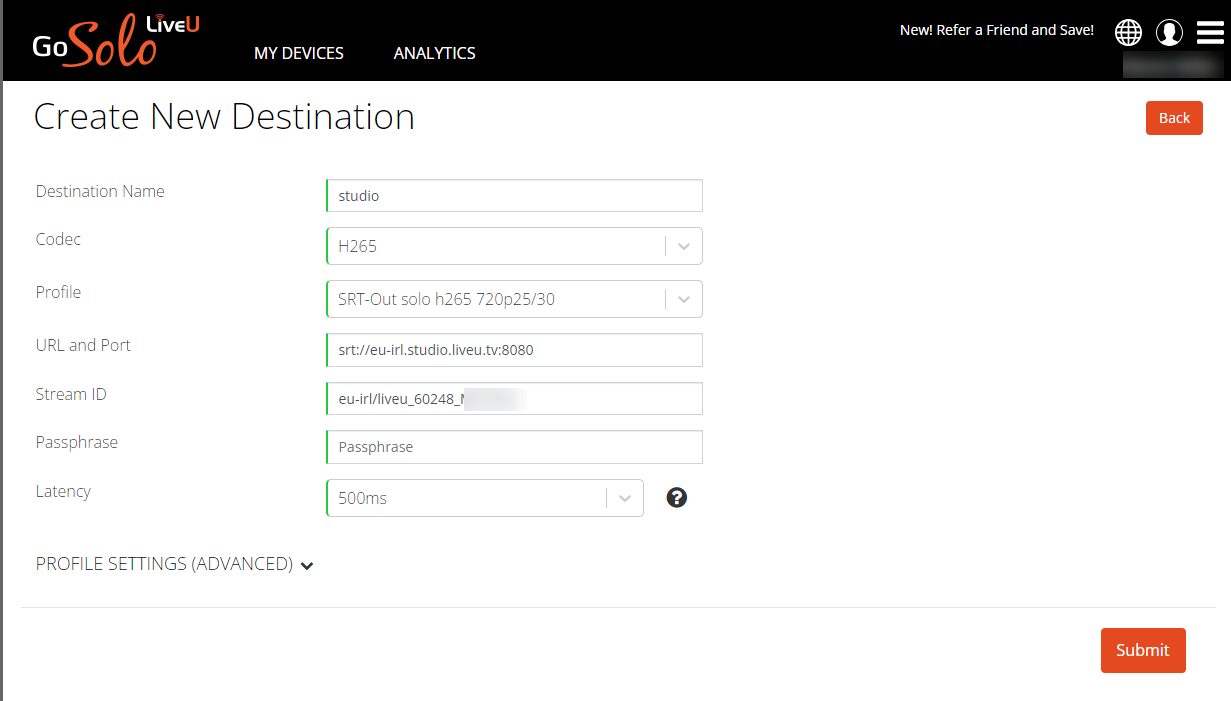 Destination name: put whatever you want.
URL & Port: paste the URL provided earlier on Studio.
Stream ID: paste the Stream ID provided earlier on Studio.
Latency: This is the SRT latency to set.  It should be about twice the round trip time between the LiveU Cloud and your destination - but its hard to know what that number is! for Most destinations on the internet, the default of 500ms should be just fine.  If you know your destination is for any reason hard to reach, or you find the stream unstable, try a higher value here.  
Codec: here you can choose, on Solo PRO only between H.264 (the default) or HEVC.
Go live on Solo.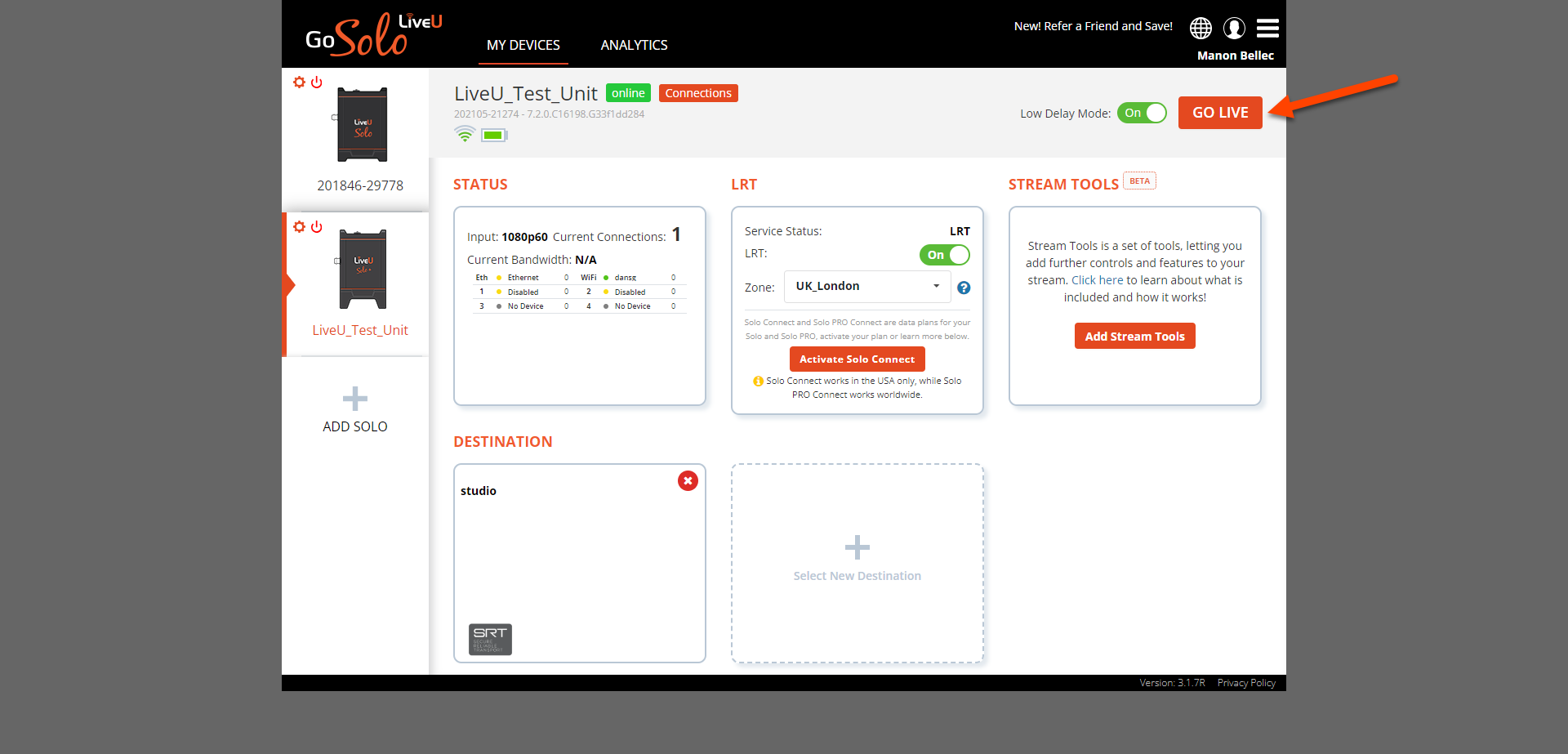 Start streaming to Studio -> check that you are in Testing or Publishing phase in Studio as well.