Add a local video devices (USB cam,...)
Go to the Production Studio (1).
Start test (2).
Add an input (3).
In the Live Source tab (4).
Select Add video devices (5), select the wished video device with the drop-down menu, and Choose.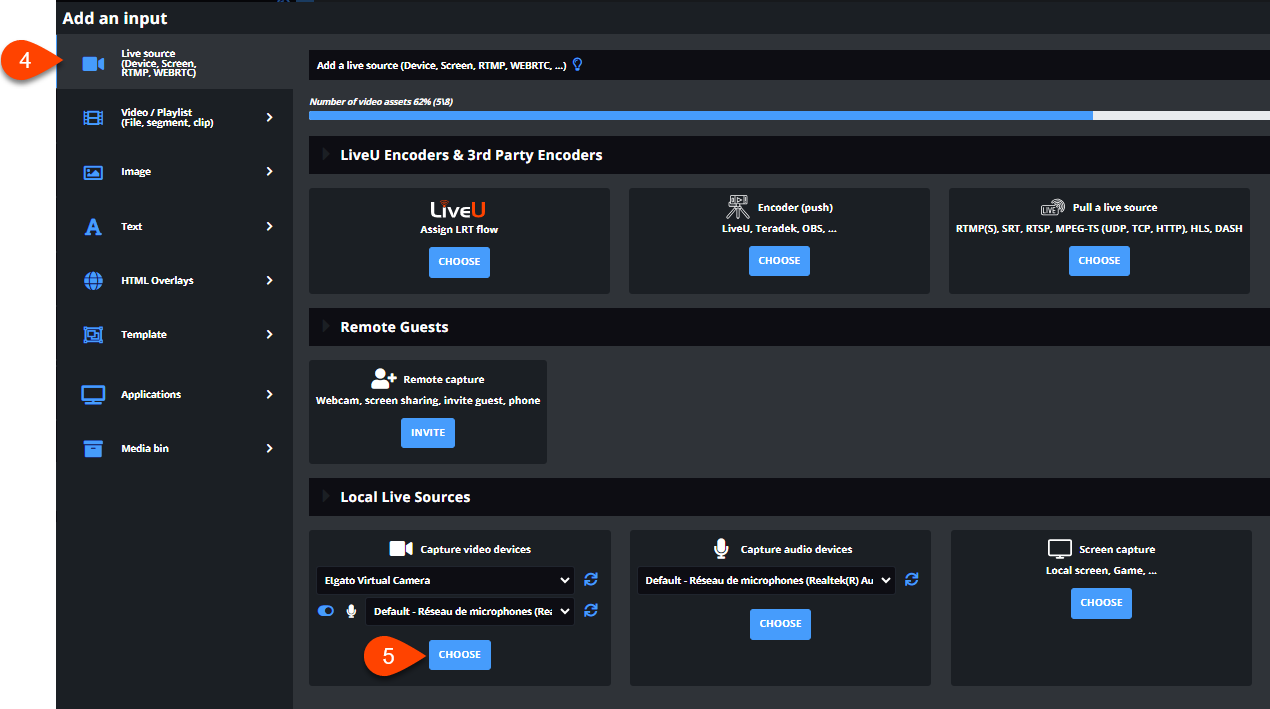 Enable the video input by clicking on it in the Control room (6).
When ready, Start publishing & record!
Can't find the right answer?
Contact the LiveU Studio Support team via our Live Chat.