Manage Push live sources (OBS, Xsplit, Wirecast,...)
More info about difference between push and pull live source here!
Using a Push live source will allow to:

- Send a single connection to the live server to your participants.
- Have the most efficient bandwidth possible for an optimized live stream quality.
In the Production Studio (1).
Add an input (2).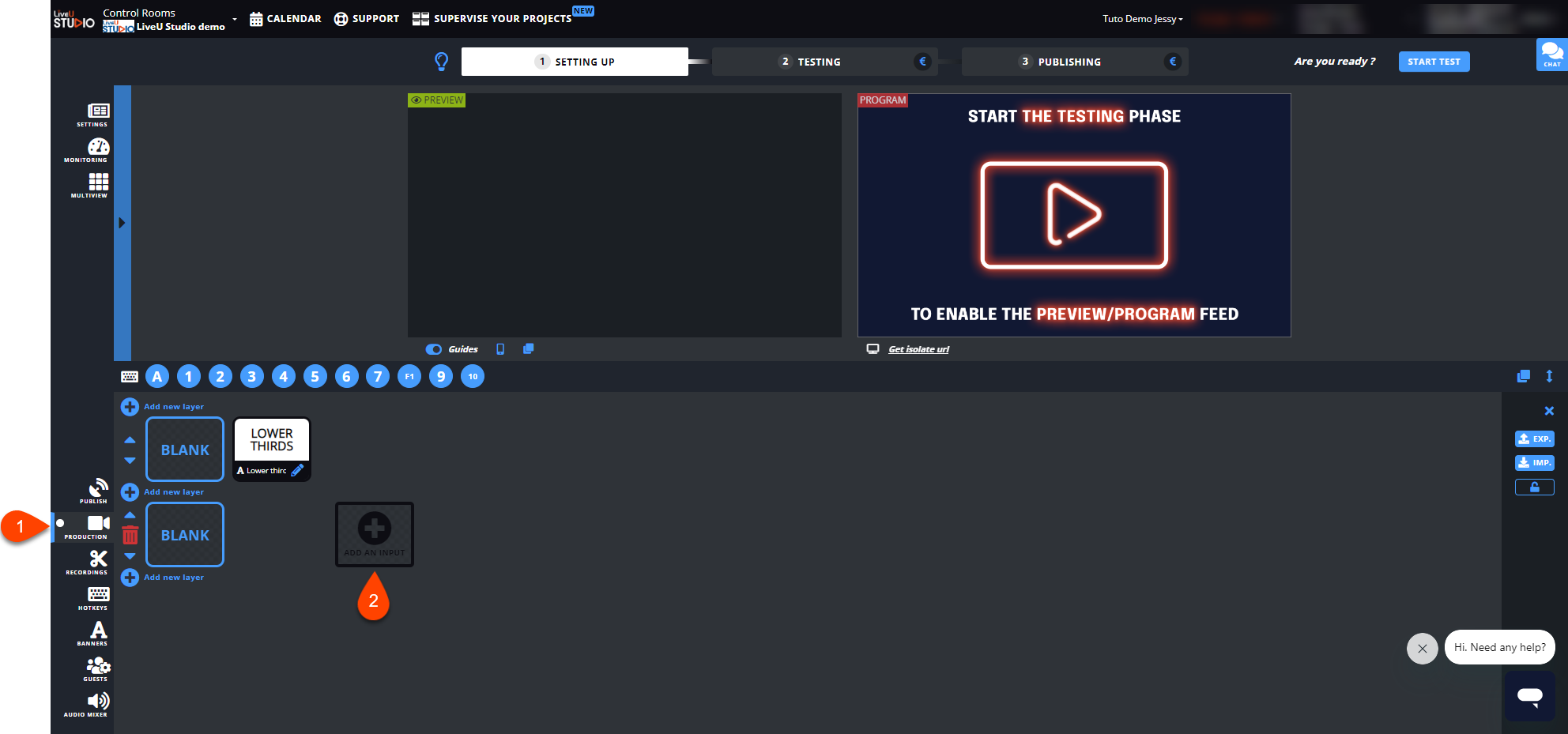 In the Live Source tab (3).
Select Encoder (Push) (4).
Select your encoder  and protocol in the list, otherwise, select Other Encoder (SRT or RTMP).
Copy the provided Server URL & Stream name.
Send to LiveU Studio
Enable the Other Encoder input by clicking on it (5).
Please note that to preview a live source you need to be in Testing or Publishing phase (6).
The default RTMP URL provided by LiveU Studio "rtmp://p.studio.liveu.tv/live/" will automatically choose the closest server to your encoder (lowest latency).
You also have the possibility to select a specific server location via the "ingest" button.
Copy/paste the server URL & Stream name (Stream Key) into your streaming software (OBS/Xsplit/Other encoders) and start streaming.
Check that your feed is received by LiveU Studio.
Next steps
Can't find the right answer?
Contact the LiveU Studio Support team via our Live Chat.