Manage pull live source (SRT, Web feed,RTMP/M3U8, MPEG, RTSP,...)
In order to pull a live feed (RTMP/SRT/RTSP/M3U8/etc):
Go to the Production Studio (1) and Add an input (2).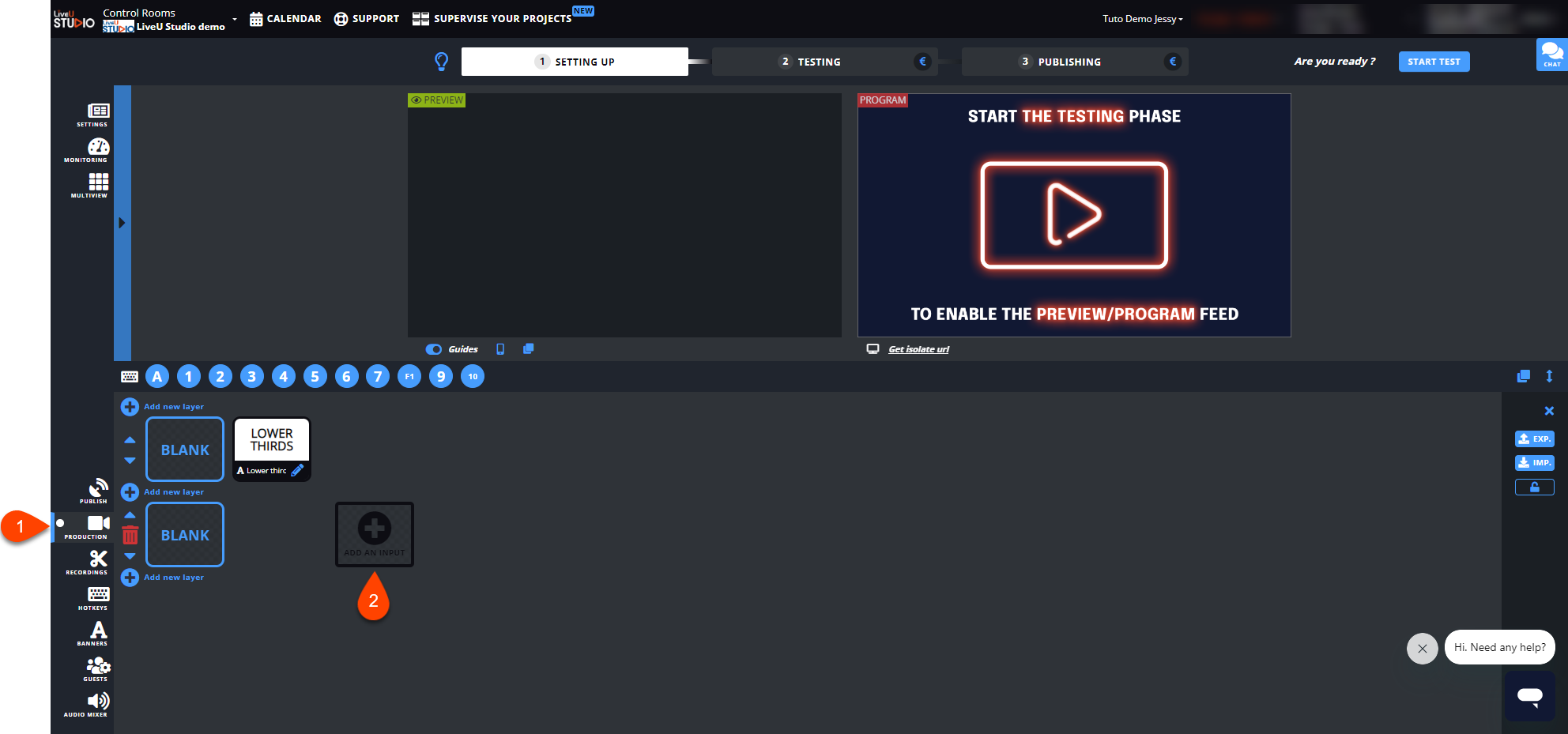 In the Live Source tab (3).
Select Pull a live source (4).
Select the wished Protocol (5).
Setup the Pull URL (RTMP(S), SRT, RTSP, MPEG-TS (UDP, TCP, HTTP), HLS, DASH) (6).
Now your live source is displayed in the control room, you just have to enable it with a left-click on it (7).
In order to have the preview of your live source, please check that you are in the Testing or Publishing phase (8).
If everything is fine you can Start publishing & record to the selected publishing points (if it's not already the case).
Next steps
Can't find the right answer?
Contact the LiveU Studio Support team via our Live Chat.