Add a StreamElements overlay to my live stream
StreamElements is a platform which allow you to create specific overlays for your live streams.
An overlay is an element that you can add to your live stream to custom it. (Example : templates, HTML pages...)

If you don't use overlays for your live streams yet you need to start because:

- They allow you to customize your live session.
- You will have the opportunity to do a live stream with a lot of interactivity between you and your community.
- Thanks to them, your audience will easily recognize your live event.

As a bonus... with LiveU Studio, you can re-use your previous setting up including custom overlays for your next live streams.
Want to customize your LiveU Studio live with StreamElements overlays? You are at the right place!
On the left side:
Go to "Themes gallery" (1) and select the overlay of your choice or go directly to "My overlays" (2)
Copy the wished overlay URL (3 & 4).
On LiveU Studio, go to the Production (1) and Add an input (2).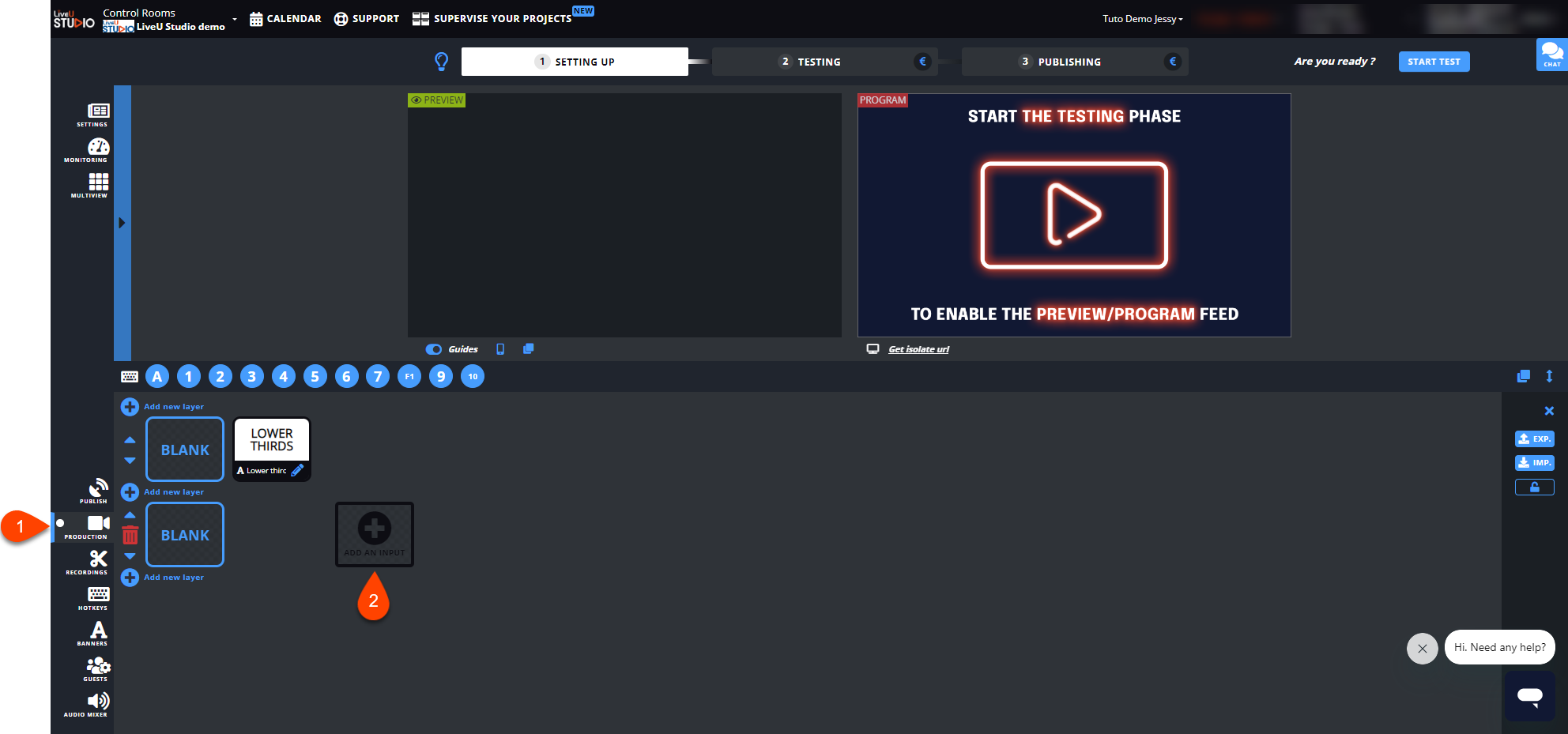 HTML Overlays section on the left (3).
Select StreamElements (4).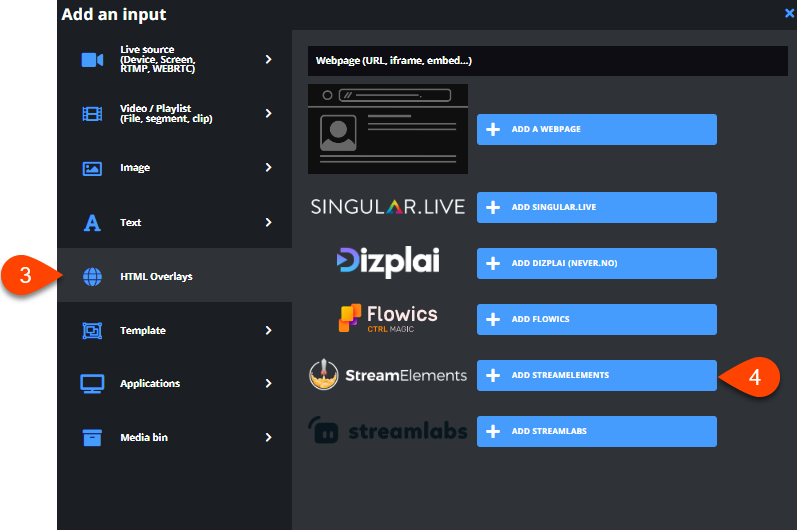 Paste the URL link provided previously by StreamElements and Save.
Enable your StreamElements overlay by clicking on it.
Congratulation! Your StreamElements overlay is well displayed on LiveU Studio.
Next steps
Can't find the right answer?
Contact the LiveU Studio Support team via our Live Chat.