Embed a web page on LiveU Studio
Enter a live control room.
Go to the Production studio (1) and click on Add an input (2).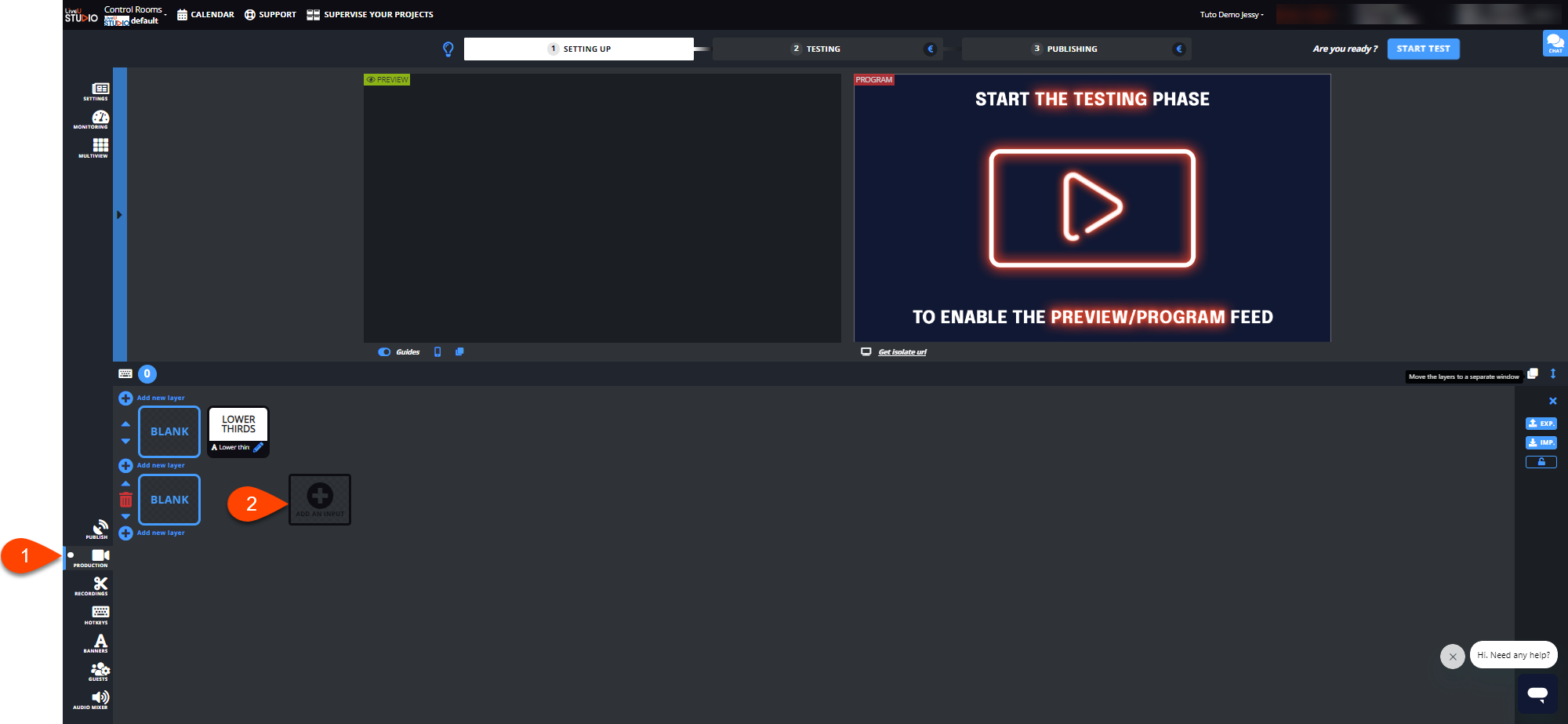 Then select the HTML Overlays (3) and click on Add a Webpage (4).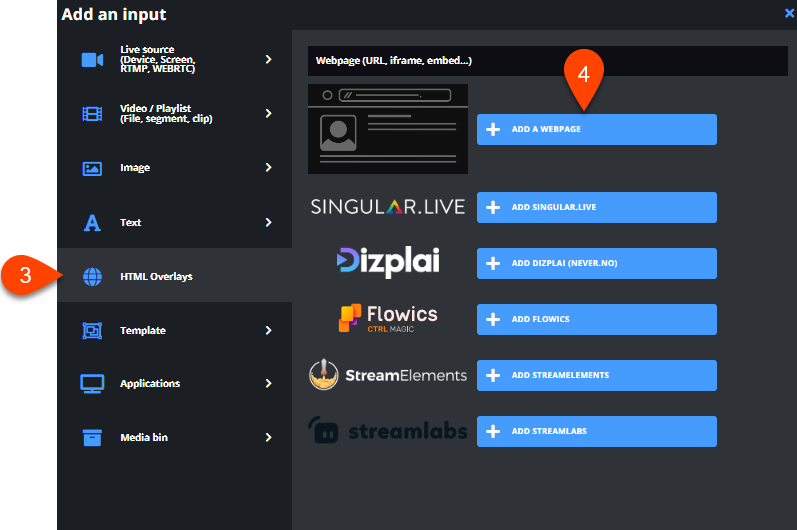 Enter the URL of the web page to display and click "Save".
Congratulations! Your web page is now available in your control room.
To edit it, you just have to double click on the input (5), you will be able to : 
Change his position (A)
Modify the URL, zoom, format settings (B)
Add an in/out animation (C)
Rename the input (D)
LiveU Studio allows the integration of HTML Web pages as well as Streamlabs, StreamElement, Never.no, Singular.live in your Livestream.
Next steps
Can't find the right answer?
Contact the LiveU Studio Support team via our Live Chat.