Add a Tagboard overlay to my live stream
First, go to your Tagboard Producer panel and copy your "output display URL"
Open your LiveU Studio Production panel(1).
Select Add an input (2).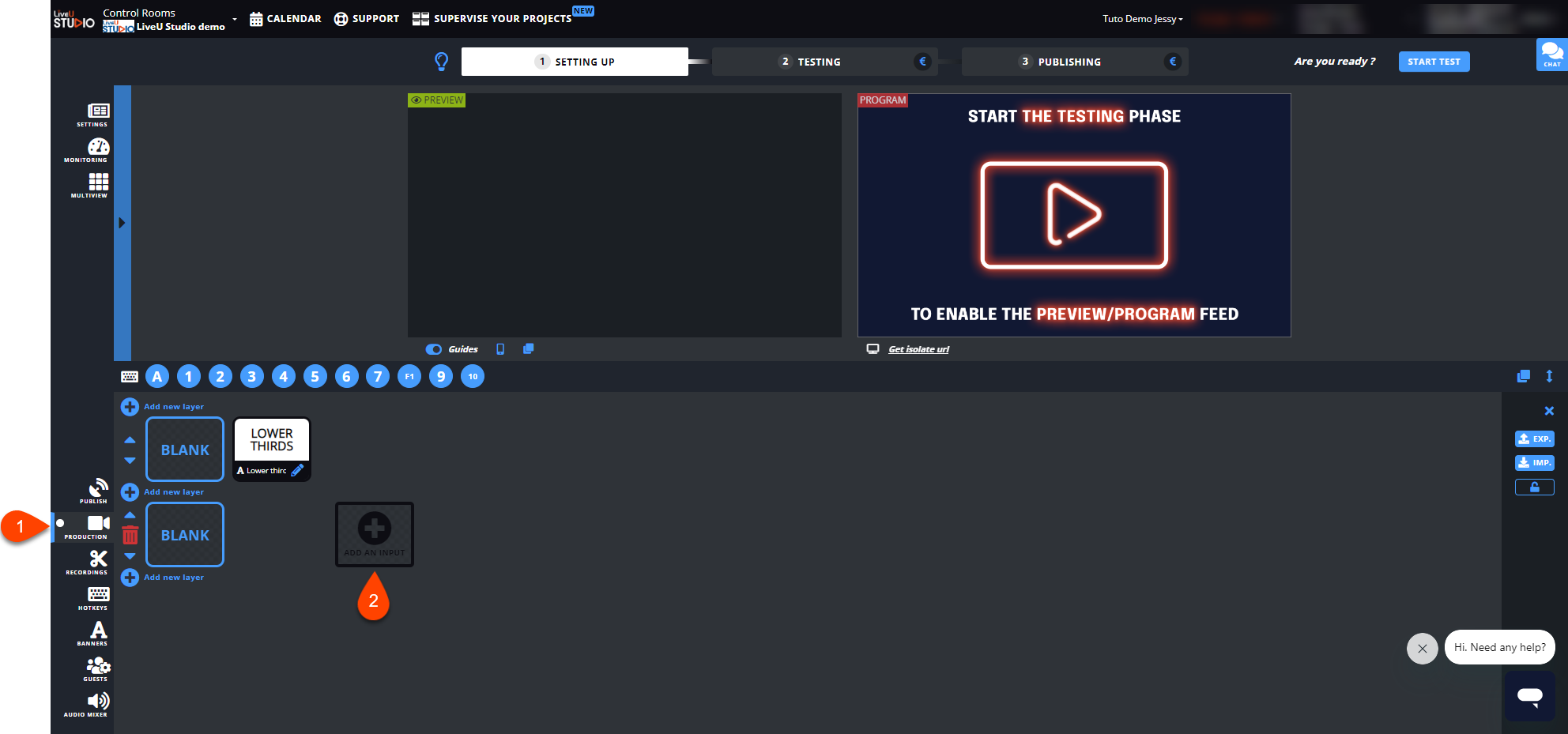 in the HTML Overlays section (3).
Select Add a Webpage (4).
Paste the Output display URL provided by Tagboard and save.
Enable the Website input by clicking on it (5).
That's it! Your Tagboard overlay is now displayed in your LiveU Studio production.
My overlay is not displayed on LiveU Studio? -> check that the Website input is on the top layer in the Production Studio and well enabled.
Can't find the right answer?
Contact the LiveU Studio Support team via our Live Chat.