How to add a Dizplai overlay into LiveU Studio?
Enter a live control room.
Go to the Production studio (1) and click on Add an input (2).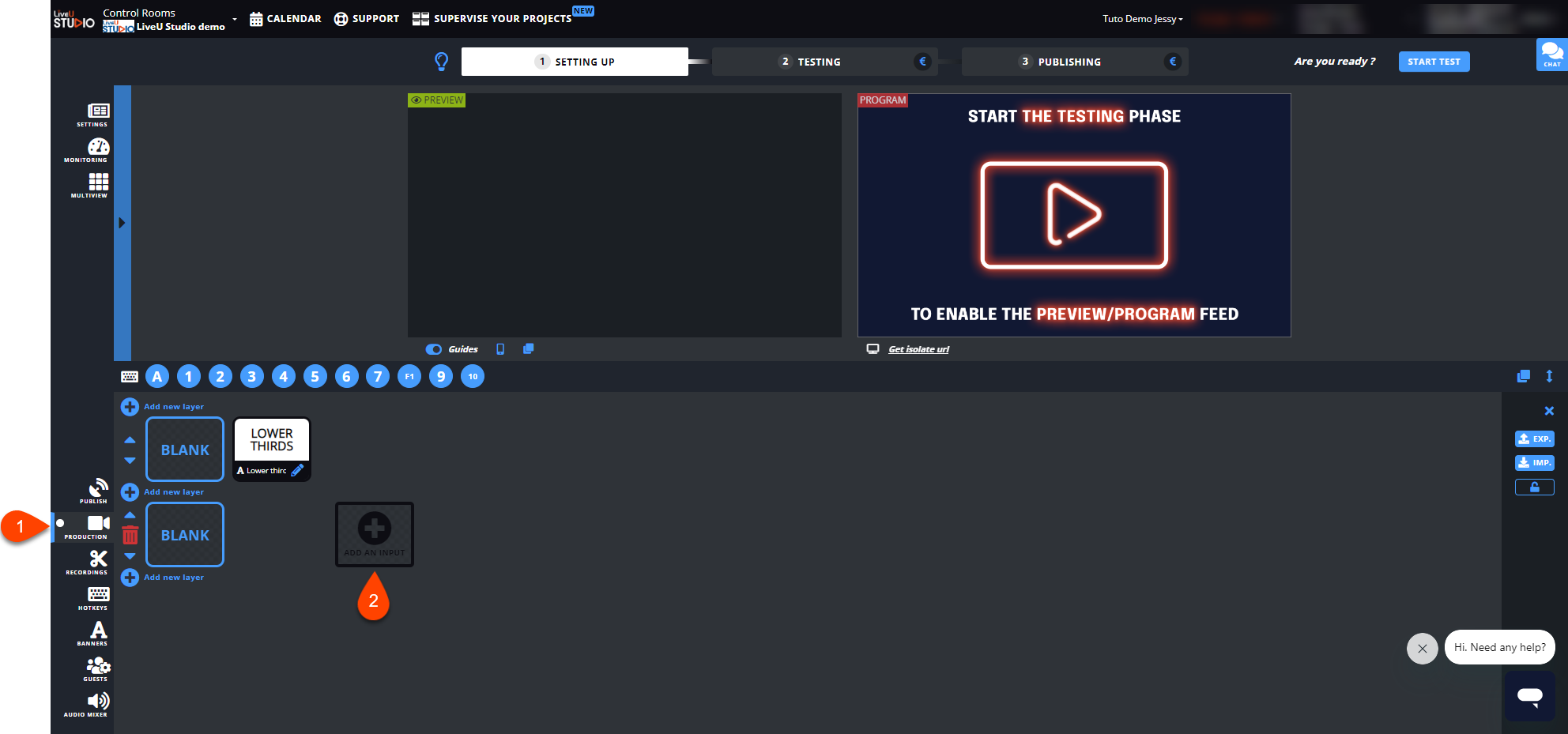 Then select the HTML Overlays (3) and click on Dizplai (4).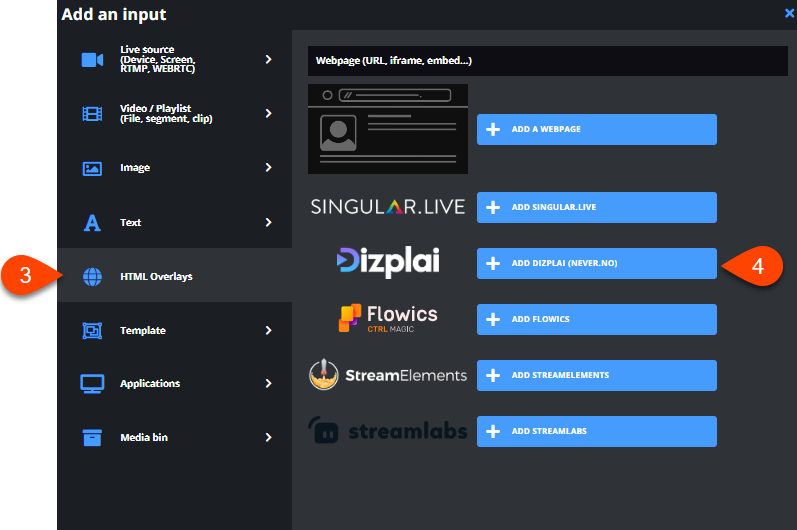 Paste your Dizplai output URL and "Save".
Go to Dizplai and publish the desired content. It will appear immediately on LiveU Studio.
If you want to find out more about using Dizplai with LiveU Studio, contact your LiveU sales representative for a demo or go to the Dizplai knowledge base.
Next steps
Can't find the right answer?
Contact the LiveU Studio Support team via our Live Chat.