Live streaming in SRT with the Aviwest StreamHub
First, add an input in the LiveU Studio Production studio (1 & 2).
In the Live source section (3), add an Encoder (Push) input (4).
In the SRT column, select Aviwest (5).
Copy the provided Server URL.
Make sure that your input is correctly enabled on LiveU Studio and that you're in the Testing or Publishing phase.
Sign in to the Aviwest Streamhub platform with your account.

Configure your video inputs as usual.
Go to the Settings tab (A), then in the IP Output Profiles section (B).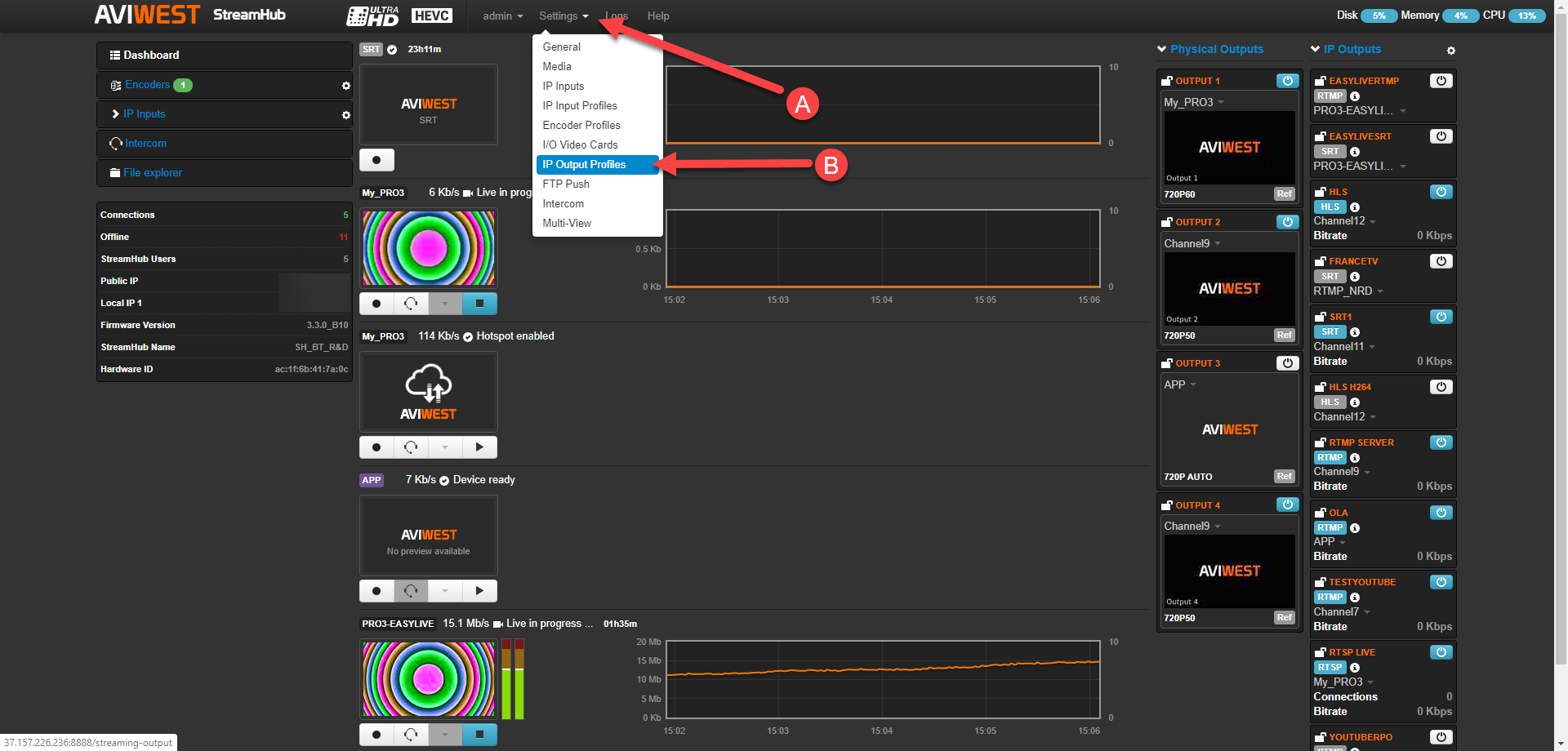 Add a new IP Output profile (C).
Select the SRT protocol, in Push mode.
Paste the Server URL provided previously by LiveU Studio.
Don't forget to save it!
In your output profile panel at the right, select the input to be sent to LiveU Studio (D).
Start sending your feed to LiveU Studio with the power button (E).
Let's check on LiveU Studio if the feed is well received.
When ready, Start publishing & record!
Can't find the right answer?
Contact the LiveU Studio Support team via our Live Chat.