Send my feed to a custom RTMP
In the Publish tab (1), click on Add or edit publishing points (2).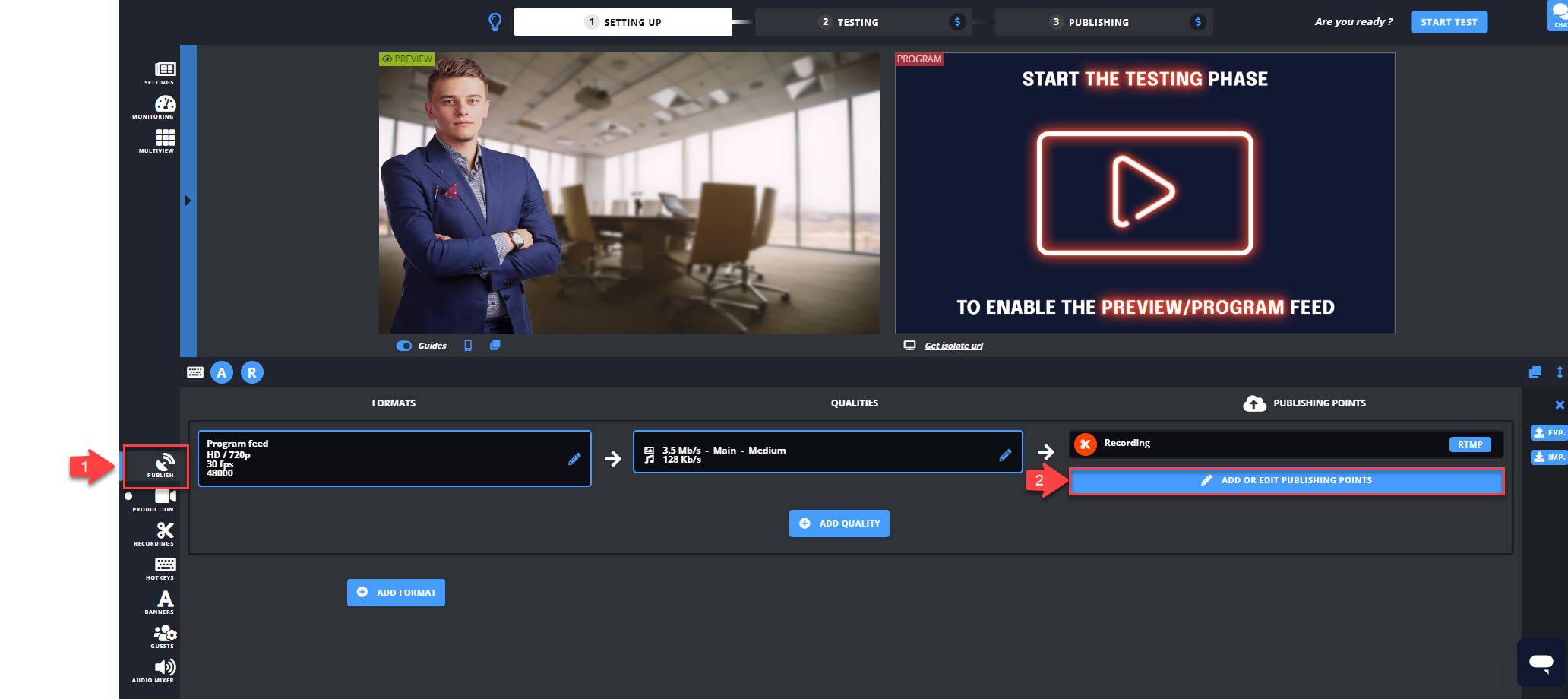 Click on RTMP/RTMPS (3) and Add or edit publishing points (4).
Select Custom RTMP/RTMPS.
Add a name to identify the publishing point and copy/paste the info provided previously by your producer.
Format it as follows: 
rtmp://<host>/<app>
Or if you have username and password:
rtmp://<username>:<password>@<host>/<app>
If port is not 1935 replace <host> by <host>:<port>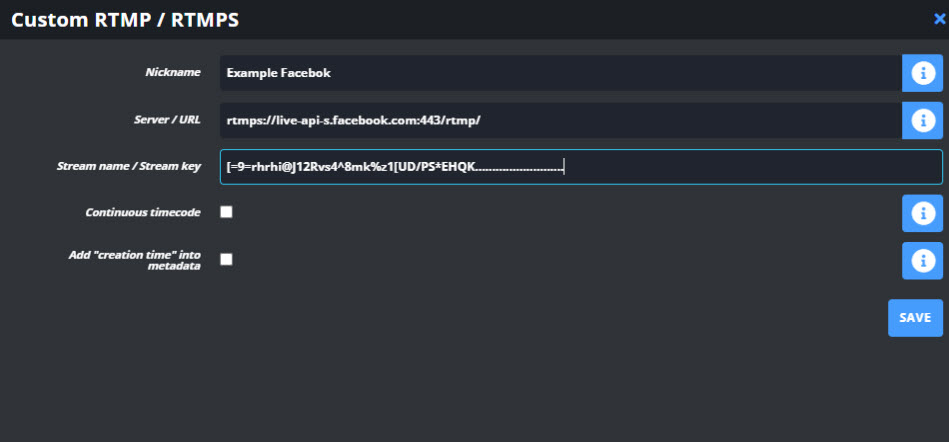 Enable the created publishing point by clicking on it (5).
Close the "Broadcasters menu" and start your live on LiveU Studio by clicking on Start test (6).
When ready, just hit Start publishing & record.
That's it! You're live-streaming to your custom RTMP (7).
Can't find the right answer?
Contact the LiveU Studio Support team via our Live Chat.