Stream to Microsoft Stream using LiveU Studio
Set the name and date/time of the start of the live event.
Save and publish your event. (It won't start for your viewers until you start streaming).
Copy the provided Server ingest URL.
Open your LiveU Studio.
In the Publish tab, add a Custom RTMP publishing point.
Enter your Microsoft Stream Server ingest URL and confirm adding the publishing point.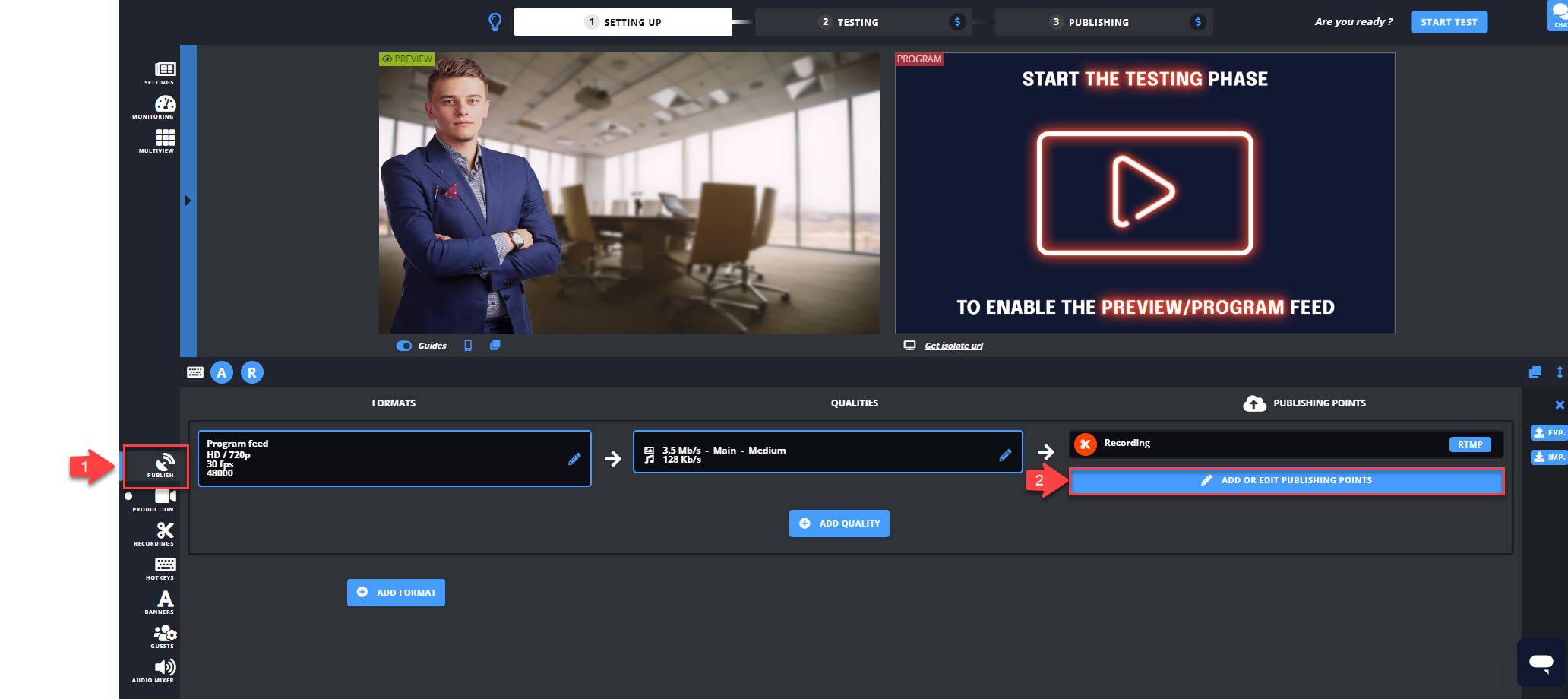 When ready to go live, just click on Start publishing & record on LiveU Studio.
Check that the feed is well received, if everything is good you can Start event on Microsoft Stream.
Next steps
Can't find the right answer?
Contact the LiveU Studio Support team via our Live Chat.