How to stream to Amazon IVS.
Go to Amazon IVS and create a channel (1).

Keep everything by default and save it.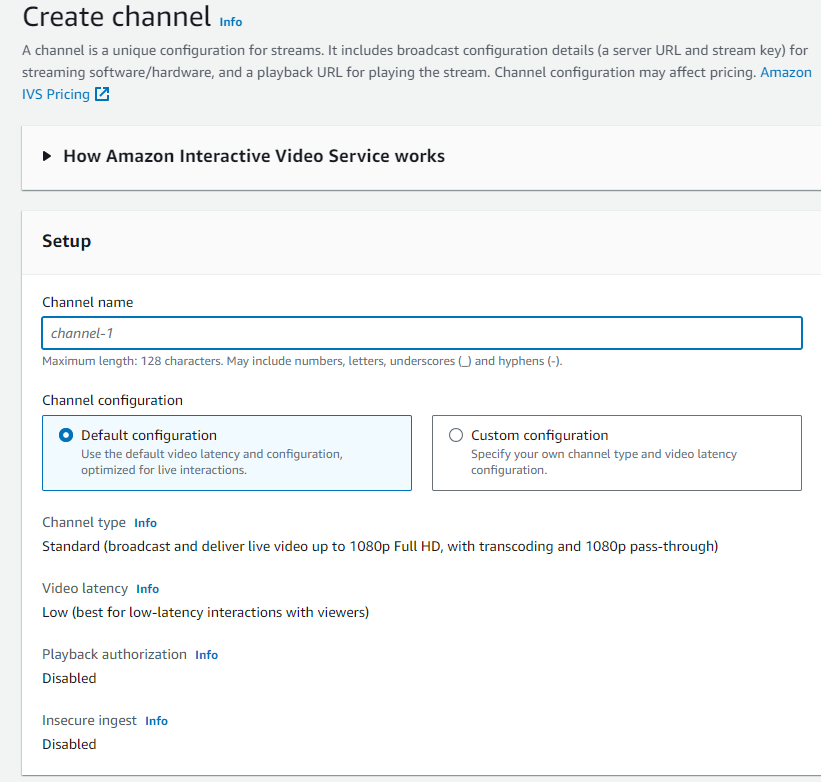 Open you Channel and copy the provided "Ingest server" and "Stream Key" (2).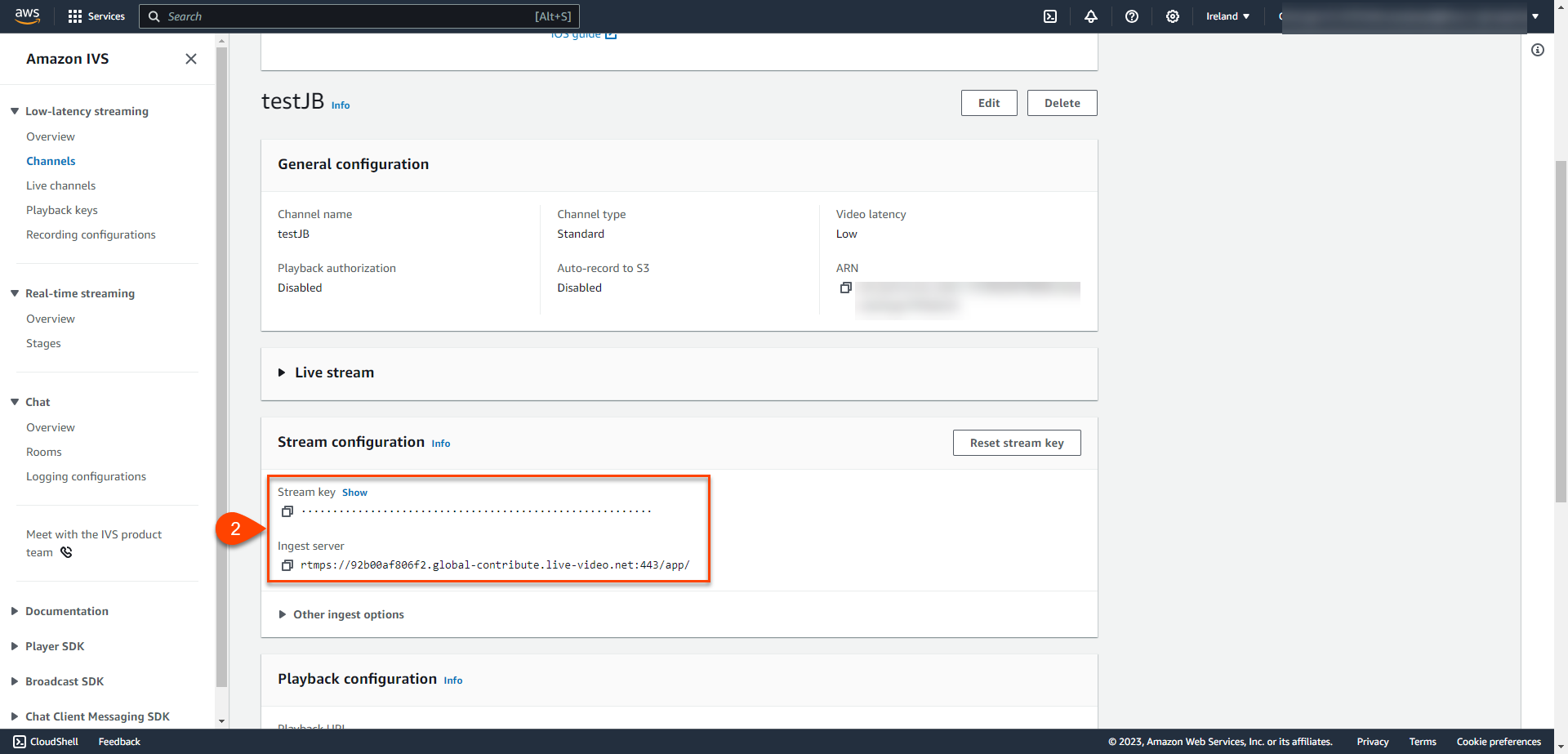 Open LiveU Studio -> Publish section (3).
Add a new RTMP/RTMPS publishing point (4).
Select RTMP (5) -> Add publishing point (6) -> Custom RTMP (7).

Paste the information provided by AWS IVS earlier.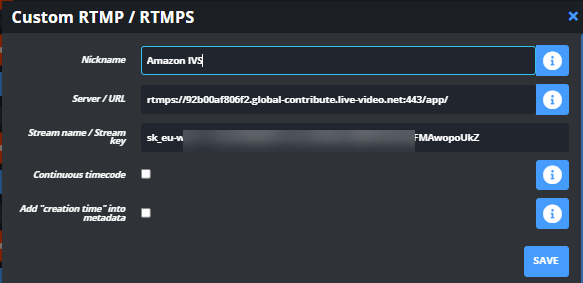 Select the publishing point.
When ready to go live, start Testing -> then Publishing & record.