How to stream from Studio to Telegram?
Connect to Telegram and follow steps 1 to 3 to retrieve your server URL and Stream Key.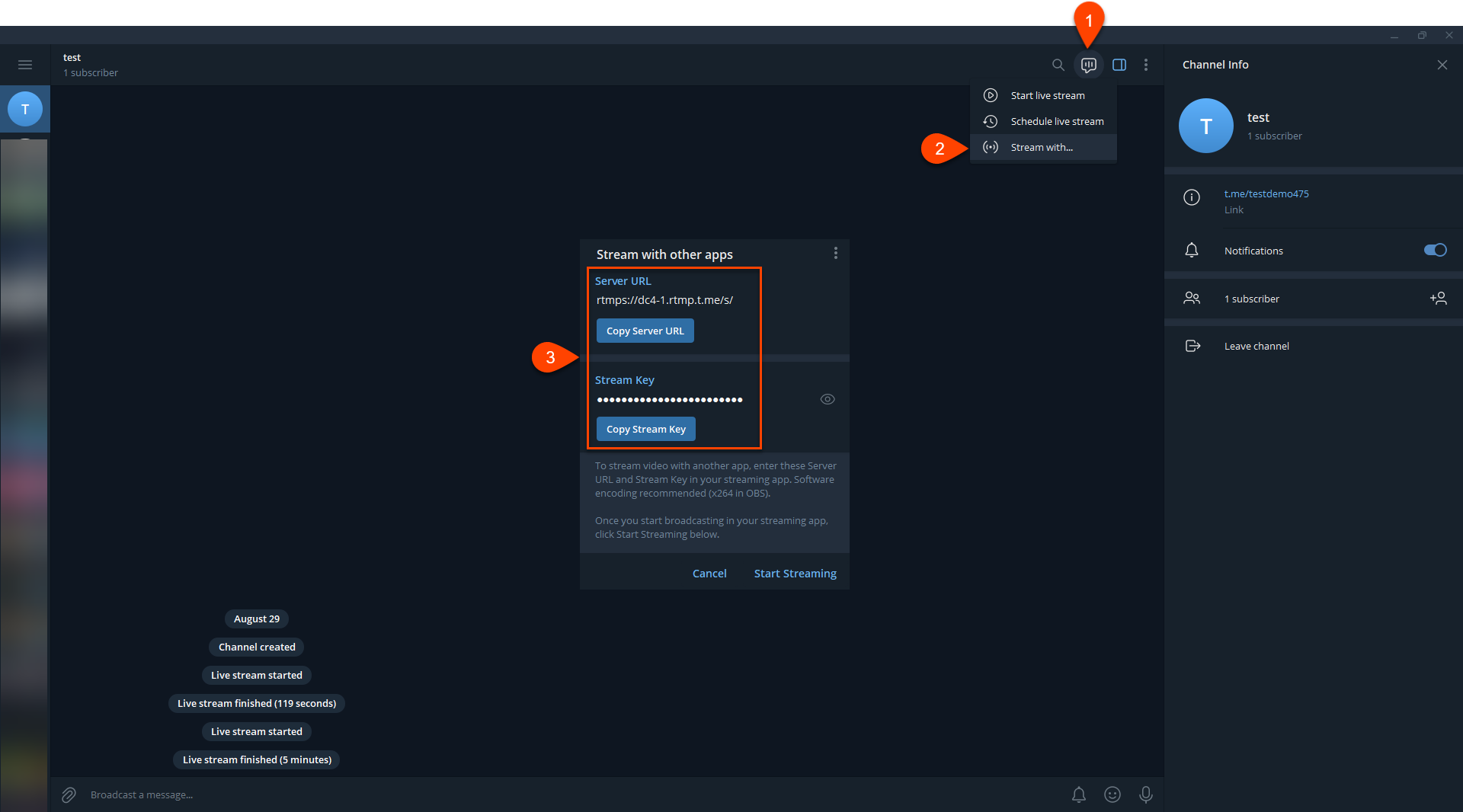 Copy the RTMP URL and Stream Key provided by Telegram.
Your destination point should look like this: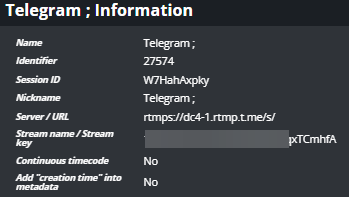 Select the destination point and start publishing & record.
Check on the Telegram group that your feed is well received.