Stream on Mixcloud with LiveU Studio
Open your Mixcloud live section and click on "Broadcast live".
Important: Keep in mind that in order to be able to stream with Mixcloud you need to have their paid upgraded account, you can't create streams with a free account.
Set your broadcast name and confirm it.
Copy the provided stream key. You will need to use it at LiveU Studio.
Open your LiveU Studio.
In the Publish tab, add a Custom RTMP publishing point.
Enter your Mixcloud Stream key and confirm adding the publishing point.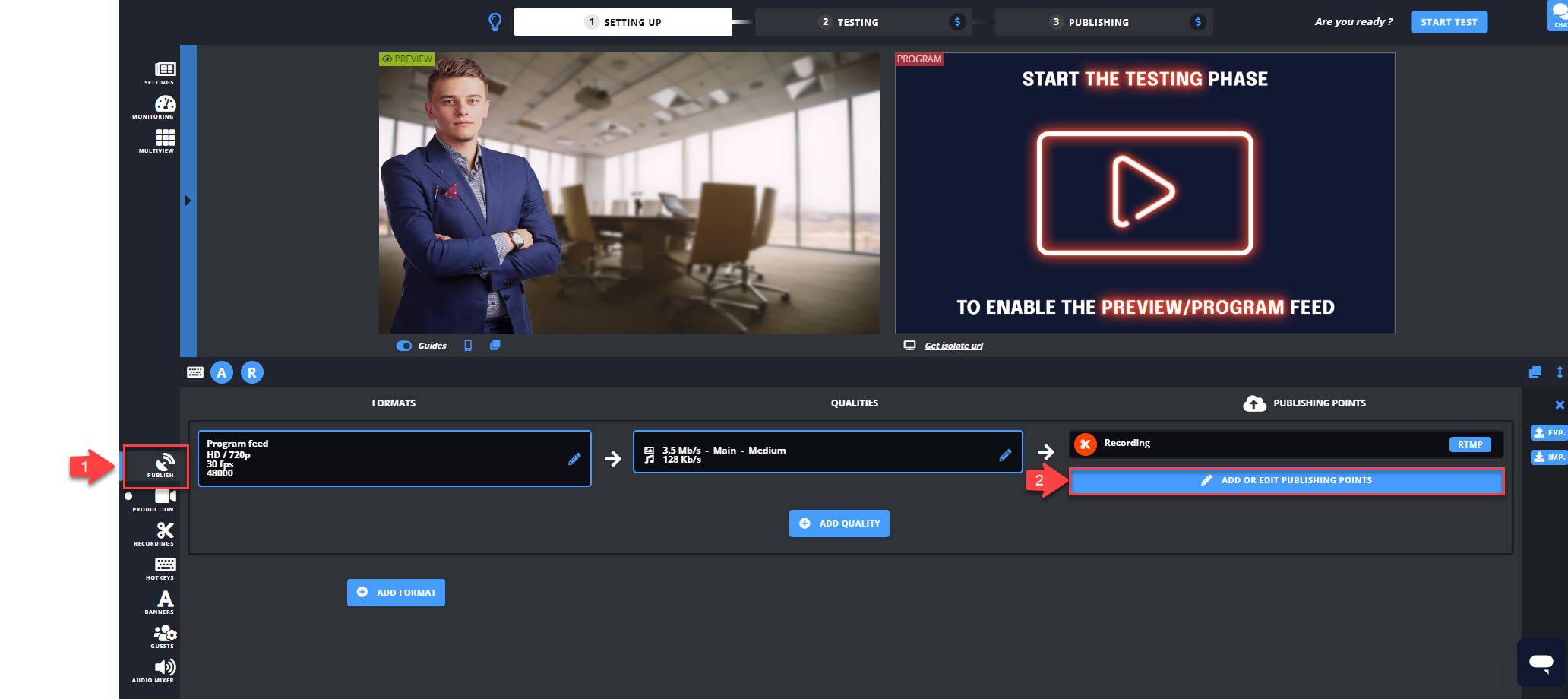 When ready to go live, just click on Start publishing & record on LiveU Studio.
Can't find the right answer?
Contact the LiveU Studio Support team via our Live Chat.