How to stream in custom RTMP to Vimeo?
Vimeo's live streaming platform is a good option when you want to stream ad-free, broadcast-level video in 1080p HD anywhere and anytime.
If you broadcast your live stream in RTMP on Vimeo, you will have the possibility to:

- Reach your Vimeo audience.
- Reduce the latency of your live stream for an optimized interactivity.

Follow these steps if you want to stream in custom RTMP to Vimeo in a simple and effective way!
1. Follow this tutorial and add an RTMP destination point on Vimeo & copy the provided RTMP URL and the Stream Key.
2. On LiveU Studio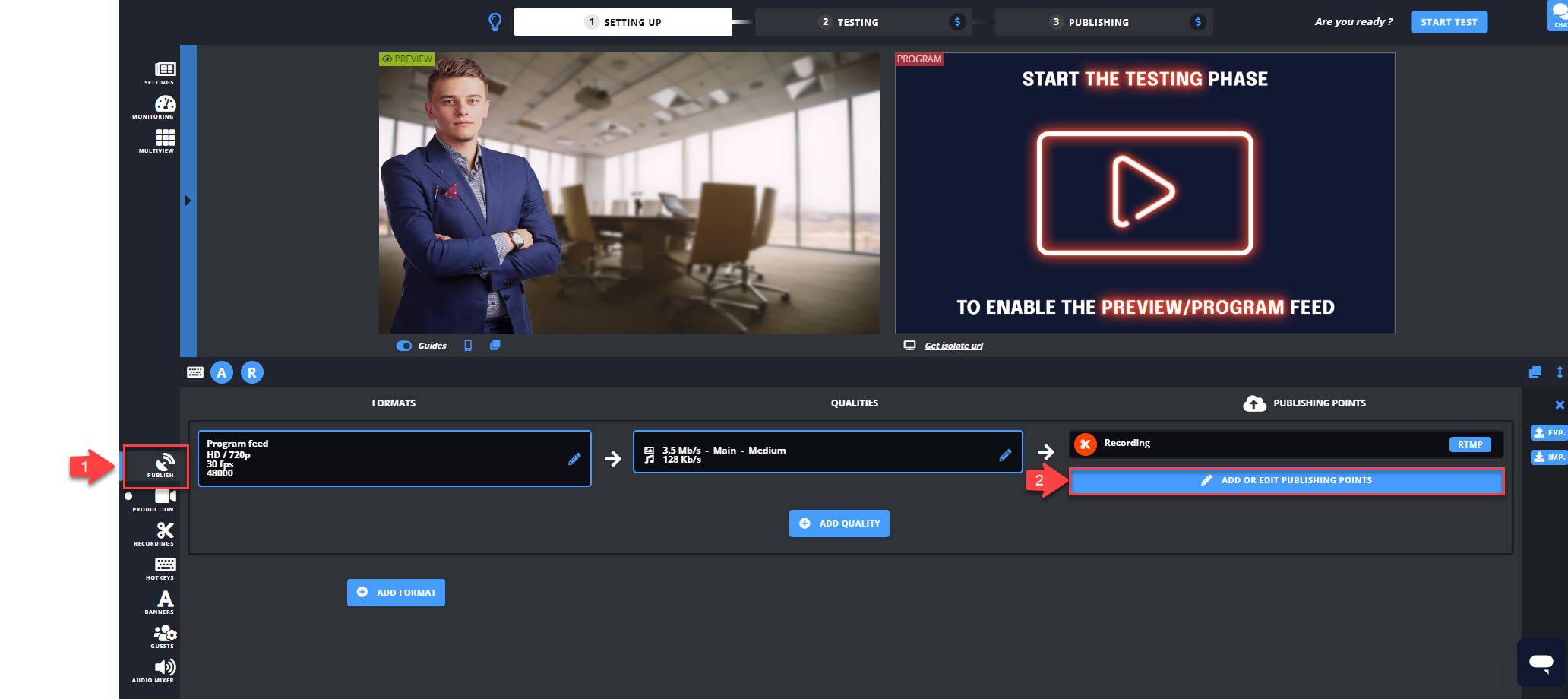 Check that the "continuous timecode" parameter is disabled and save the created RTMP.
Ready? Start the Test phase, then start Publishing & record on LiveU Studio.
Can't find the right answer?
Contact the LiveU Studio Support team via our Live Chat.