Stream on Trovo with LiveU Studio
Trovo is an interactive live streaming platform which allow you to share your own gaming experiences to your community.
By broadcasting your live on Trovo with LiveU Studio you can:

- Hold remote video game contests with guests while broadcasting live.
- Share with your community the live sessions of your favorite video games.

If you want to send your stream from LiveU Studio to Trovo, just follow the steps explained below:
In the Stream section, copy the provided host URL & Stream Key (B).
Open your LiveU Studio.
In the Publish tab, add a Custom RTMP publishing point.
Enter your Trovo's Host URL & Stream key and confirm adding the publishing point.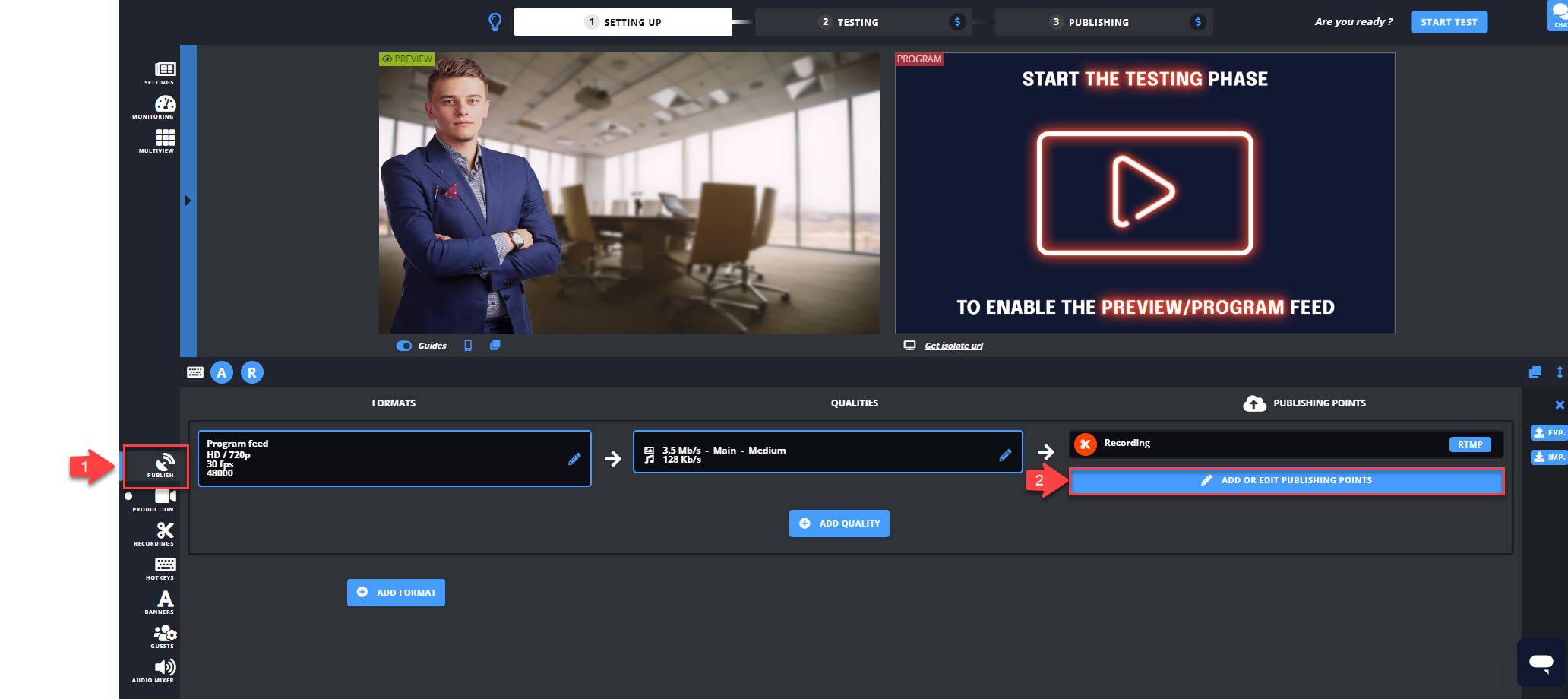 When ready to go live, just click on Start publishing & record on LiveU Studio.
Check that the feed is well received in Trovo.
Can't find the right answer?
Contact the LiveU Studio Support team via our Live Chat.