Publish a custom RTMP to Facebook Live
Go to your Facebook account.
Create a post -> More -> Live Video.
Live video setup
Copy the provided settings (Server URL & Stream Key).
Disable the feature  "End live video if the stream stops" (Box A).
Want to broadcast more than 8 hours? Please tick box B.
Keep the FB tab open and open LiveU Studio in a new tab.
In the Publish tab, click on Add or edit publishing points (1&2).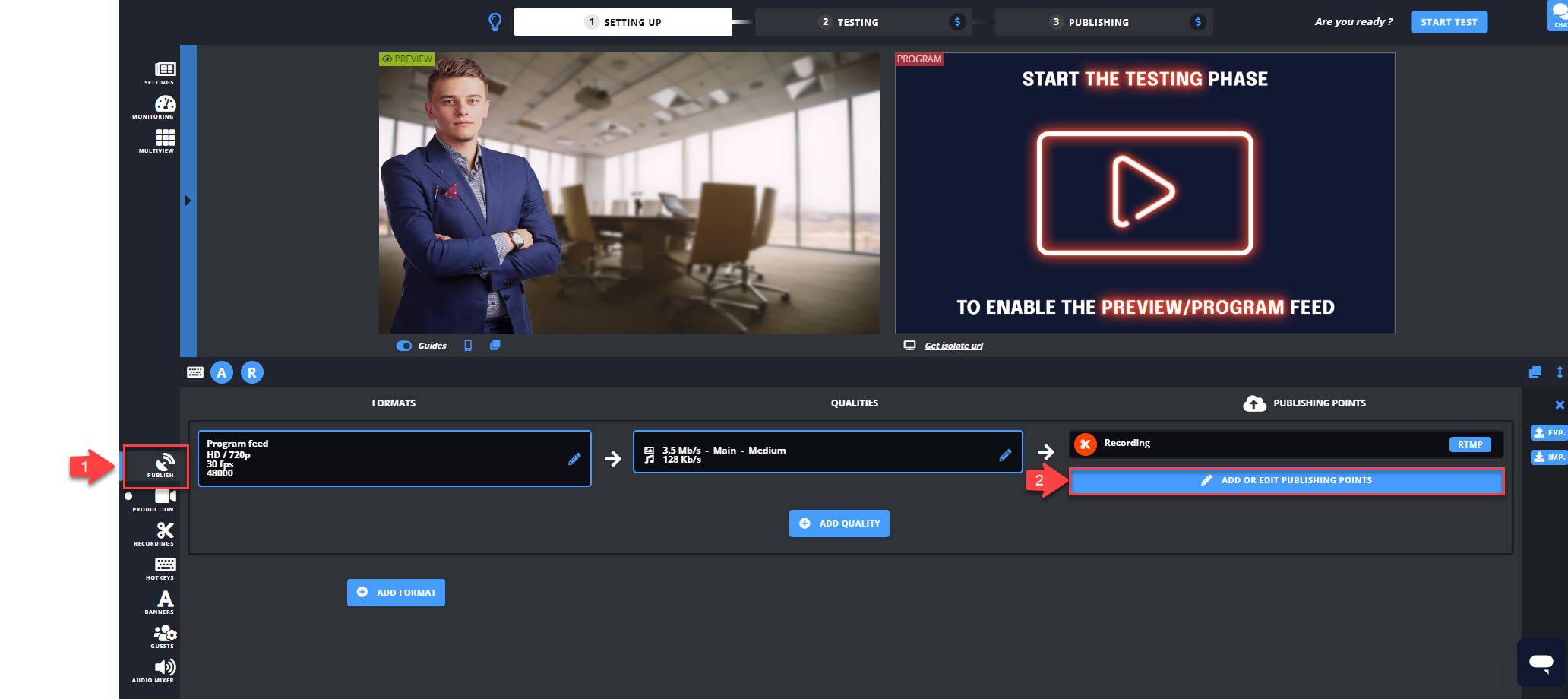 Click on RTMP/RTMPS -> Add or edit publishing points ->Select Custom RTMP/RTMPS.
Add a name to identify the publishing point and copy/paste the info provided previously by Facebook.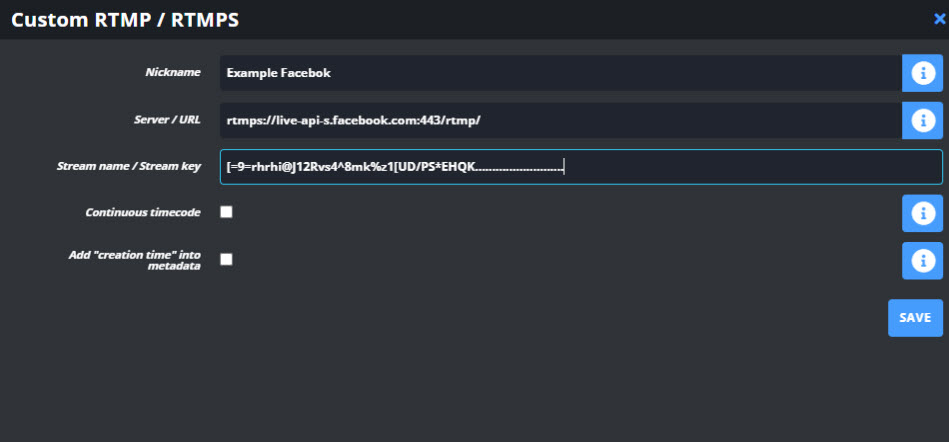 Enable the created publishing point by clicking on it.
Close the "Broadcasters menu" and start your live on LiveU Studio "Start test" -> "Start publishing & record".
Come back to the Facebook page and you should see your live feed
Click "Go live" on the FB page to publish the feed for your audience to access it.
Next event you will need to publish to FB Live.
Since you already have configured a live event, your RTMP and stream key remains the same. Just double-check that everything is similar.
Create your event on FB Live (follow the procedure below)
Select the FB point on our platform (Custom RTMP / select the FB point)
Click "Start broadcast on LiveU Studio"
Click "Go live" on FB
Can't find the right answer?
Contact the LiveU Studio Support team via our Live Chat.