Manage my Dailymotion accounts
In the Publish tab (1), add a publishing point (2).
Add my first Dailymotion account with the "Log in with Dailymotion" button (3).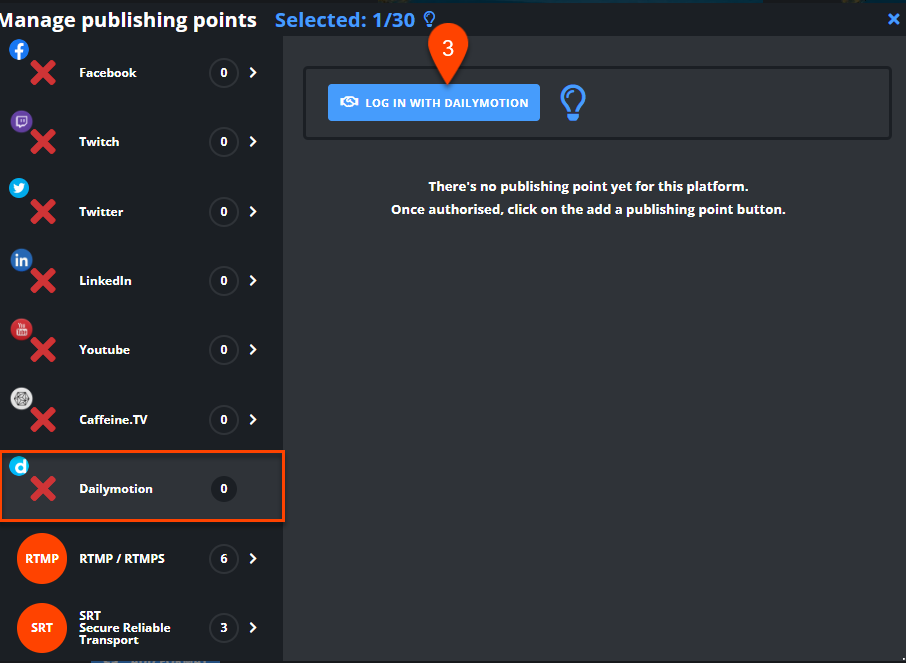 Authorize LiveU Studio to use your managed account.
Select an available publication point or add a new one (4).
Please note that in order to add a Dailymotion publishing point you must have at least one Live or video on your account.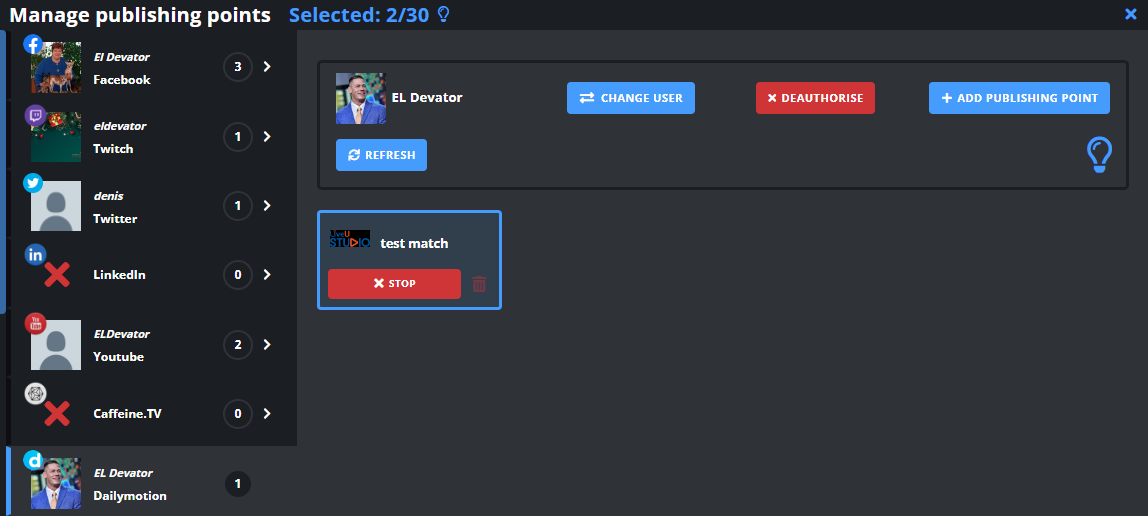 As soon as you're ready to publish, hit the Start publishing and record button.
That's it, you're Live on dailymotion!
Can't find the right answer?
Contact the LiveU Studio Support team via our Live Chat.