How to publish multiple cameras to multiple Studio channels using a LU800 (LRT)
From Version 10 the LU800 supports custom channel selection! The new "Custom Channels" feature is available on some Units who already have the Multi-Cam feature (LU800 in our case*). It allows you to publish up to 4 cameras to 4 different channels (using LRT), whether to Studio Channel or to one of your physical servers.
In our example, we'll publish 1 camera (duplicated 4x) to 4 Studio channels.
To begin, go to Studio, Production section (1).
Add a new Input (2).
In the Live Sources section (3).
Click on "Assign LRT flow" (4).
Add the desired number of LRT Channels (5&6).
If ready, start the testing phase to preview your feeds and start the LRT Channels (7).
Then go to LUC -> Unit(s) -> LU800 (version 10.0 or above) =-> Multi-Cam -> enable custom channels -> assign the desired channels and start streaming.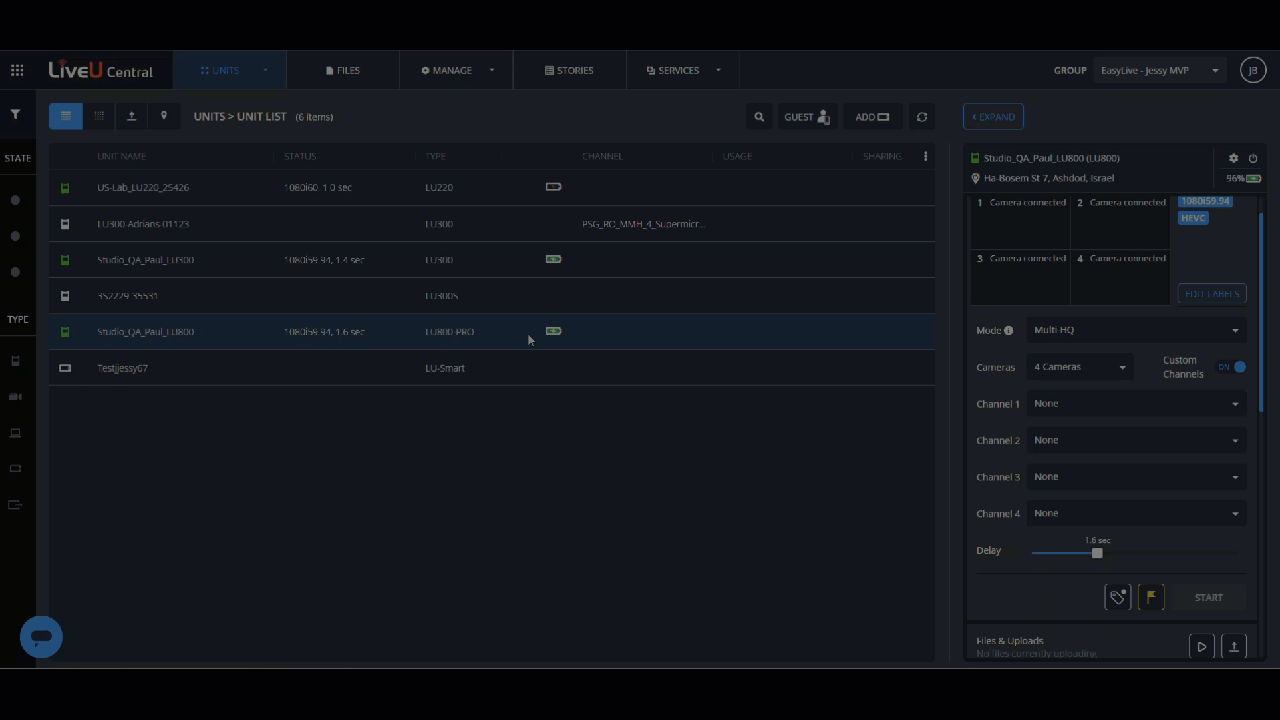 That's it! Your feeds are well received into Studio, if ready you can start publishing and recording from Studio (8).
* from Version 10 the LU800 supports custom channel selection