LiveU Studio is the all-in-one live streaming production studio fully cloud-based which will give you the possibility to create any kind of live stream you want! Come and discover our studio!
Using LiveU Studio to broadcast your live streams will give you the opportunity to:

- Multicast your streams on mutliples destinations at once, from a single location: our studio.
- Choose the broadcast protocols you want (RTMP, SRT...).
- Add remote guests to your digital event.
- Create a custom live stream to match with your brand identity.

And many more features!
Just starting out with LiveU Studio? Let us guide you to set up and broadcast the first live of a long serie!
A step by step is available by adding "?tuto" at the end of the url of your studio.
LiveU Studio is super easy to use! Let's dive into the first steps: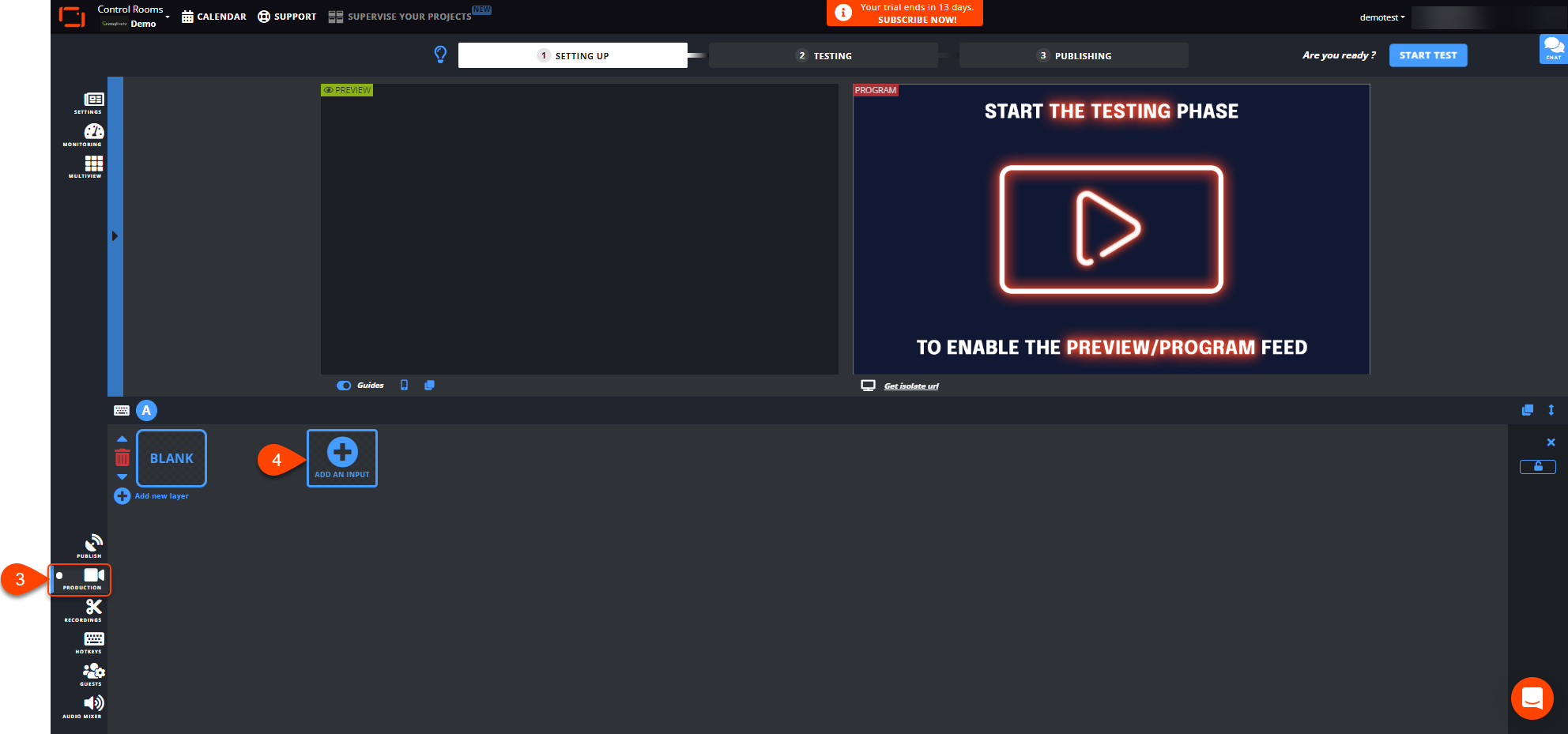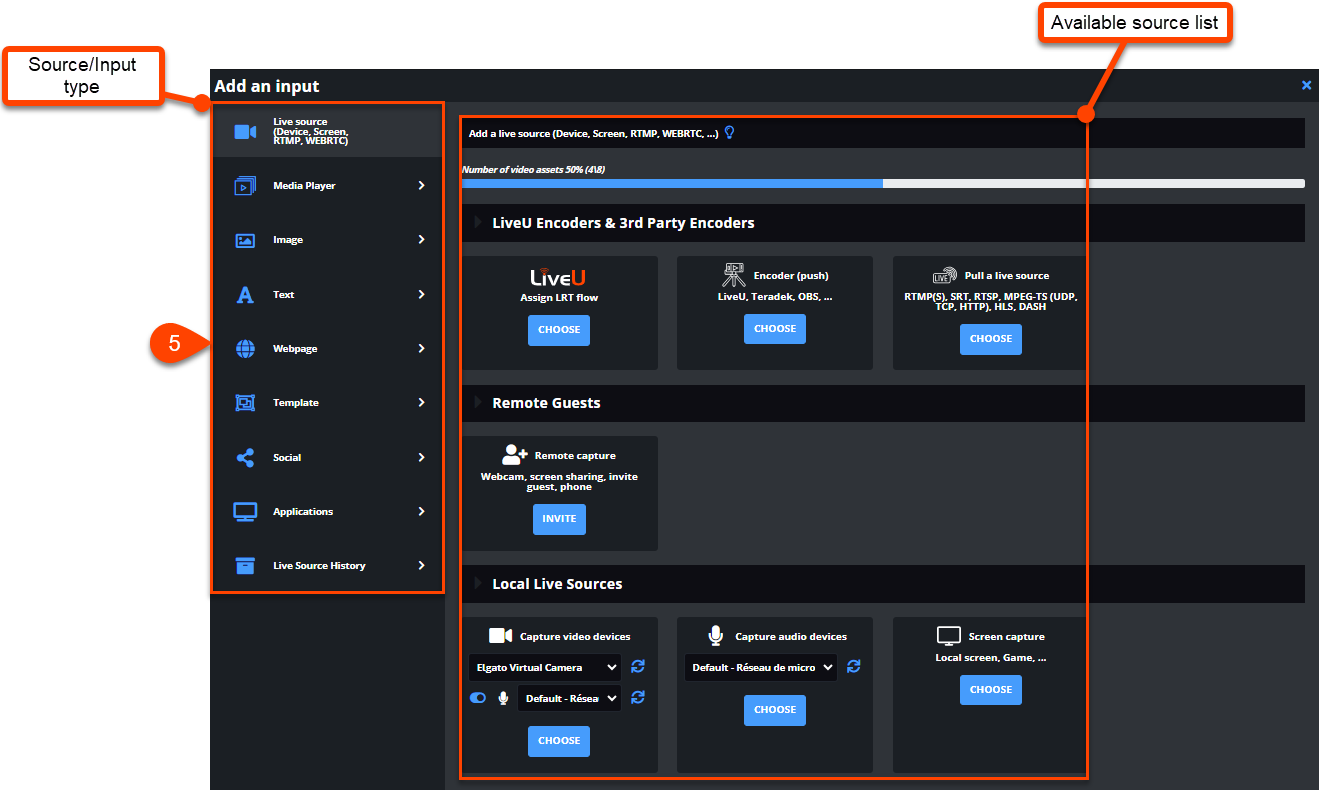 Once the desired inputs are selected, start the test phase on LiveU Studio with the [Start Test] button (6).
The hourly rate will be charged starting from now (except during the trial period).
Once you're ready to go live, simply hit [Start Publishing and Record] (7) and confirm to start streaming to the configured Publishing points!
Don't forget to stop the live with the [END] button! 
We hope this has helped you in your start with LiveU Studio, if you have any questions please feel free to contact us!