Add a new user/admin to my current project
Please note that you need to be an Admin on the account to manage your account.
If you are not an admin, please contact your account administrator.
Go to your LiveU Studio account management tab (1&2).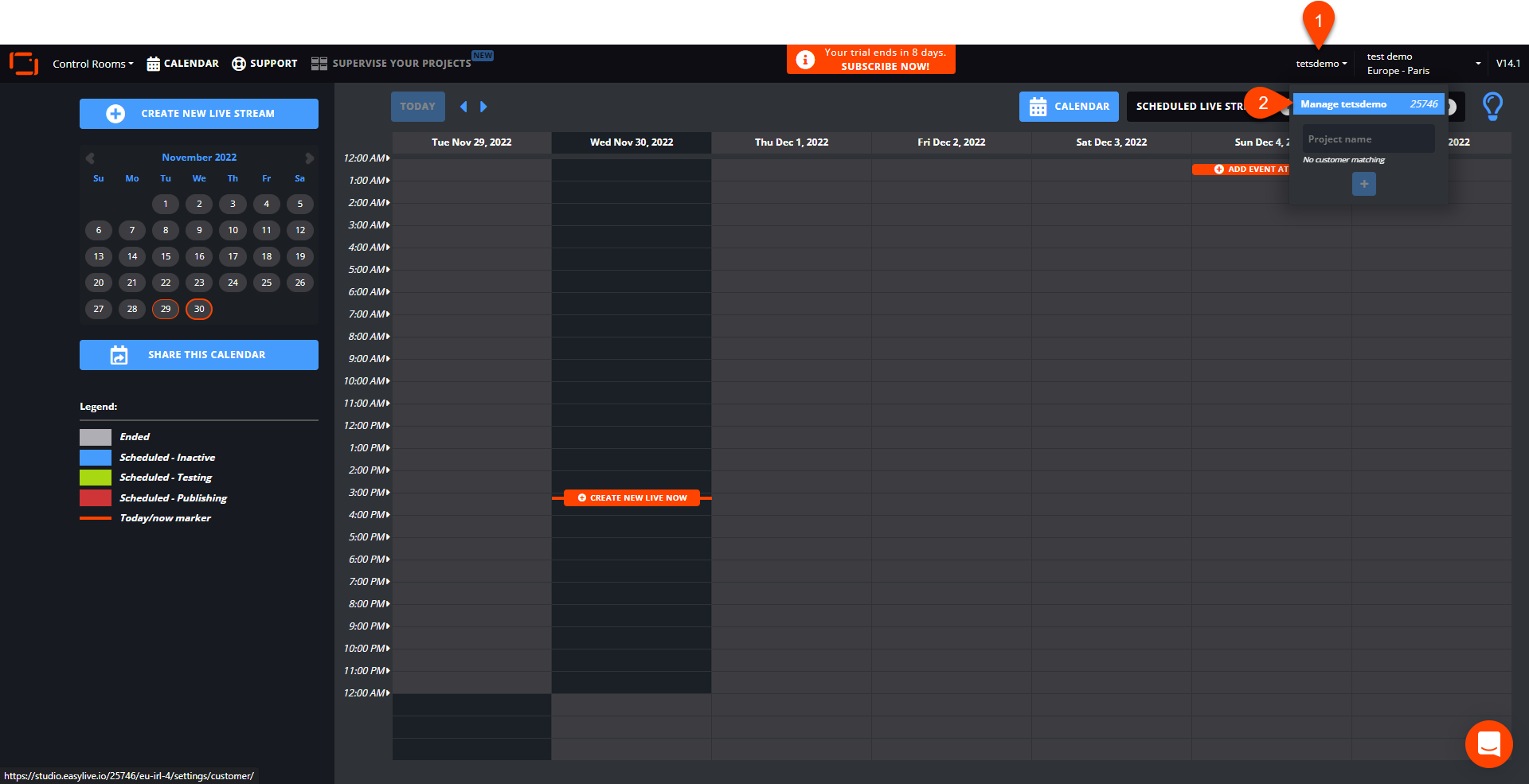 In the People section, fill in the mail address you want to add and save (3).
 An email has been sent and the collaborator who has been invited, he needs to accept the invitation (4).
Then, the admin of the account will be able to give the right permissions to the invitee: Editor and/or Admin of the account. 
You won't see any feedback from the platform as long as the collaborator hasn't validated his email address.
Give the right permissions to the invitee (5): Editor and/or Admin
Editor: Can only access the current account and edit its live stream.
Admin: Can manage People, Billing, Customer Info, Subaccount.
Please note that giving access to a project (even as administrator) does not mean giving access to all sub-accounts.
Can't find the right answer?
Contact the LiveU Studio Support team via our Live Chat.