Convert my .flv Backup into an editable .mp4
To be able to edit a global backup file in software such as Adobe Premiere Pro or DaVinci Resolve you need to convert your FLV file to MP4 beforehand.
If the duration is less than 2 hours, create a clip then download it in mp4 format
OR
Download the .flv backup file
Log in to the LiveU Studio platform and click on "Ended live streams" (1) at the top right of your screen.
The list of the ended lives will be displayed, select the live from which you want to access the backup, and click on it (or on the blue pen).
Download the live backup.
Convert the .flv file into .mp4 to make it editable in Video editing software
Windows User
Download Format Factory or any other conversion software and convert your .flv file into .mp4.
Import your .mp4 backup file into your editing software.
MAC User
How to Convert FLV to MP4 on Mac with Free MP4 Converter
Step 1: Add a FLV video on Mac computer
Download and install Free MP4 Converter on Mac. Launch it and then hit "Add File" button to import your FLV video. There is a preview window on the right panel, with which you can preview the real-time video effects.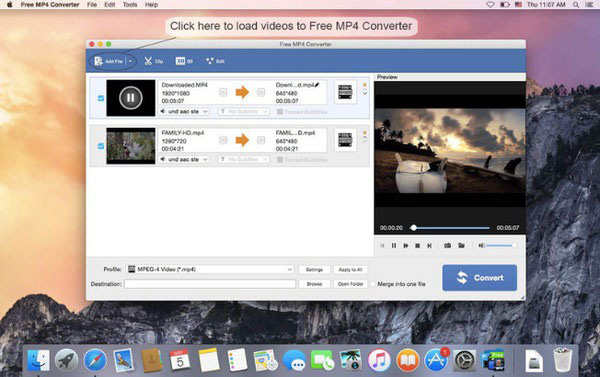 Step 2: Convert FLV to MP4 free on Mac
Choose "MP4" from "Profile" menu, and select an output folder from "Destination" below. Hit "Convert" button to convert FLV to MP4 on Mac for free.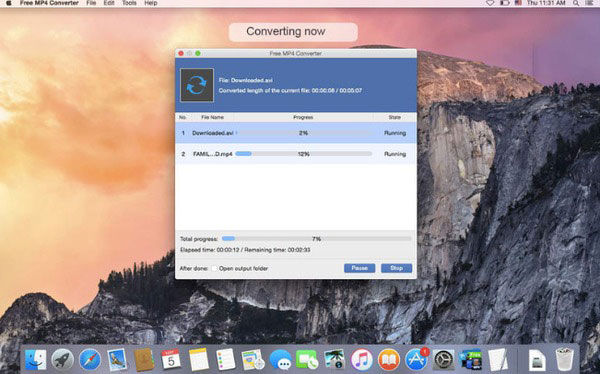 Can't find the right answer?
Contact the LiveU Studio Support team via our Live Chat.