Add a video media in my livestream
Adding live video media on your live sessions will allow you to:

- Switch between live content and pre-recorded one.
- Create a video adbreaks during your live sessions.
- Illustrate what someone is saying by showing an video example at the same time.
- Record a live session and upload the video as if you were live.
With the LiveU Studio Playlist feature, enhance the content you already have using our fully automated media playlist!

PREREQUISITES TO ADDING VIDEO MEDIA: 
Encoding setup
Container: MPEG-4 (.mp4) / MKV or WebM or MOV
Encoding: H264 or H265 (HEVC)
Audio Encoding: AAC
Maximum Local File Size: 5 Gb
Maximum URLs file size: None
Frame size : Up to 1920x1080
Recommended encoding bitrate for 1080p: 5 to 10 Mbits/s
Find more informations about the supported encoding software at the end of the tutorial.
Adding a
video

to my production studio
Access the Production Studio of a live (1) and Add an input (2).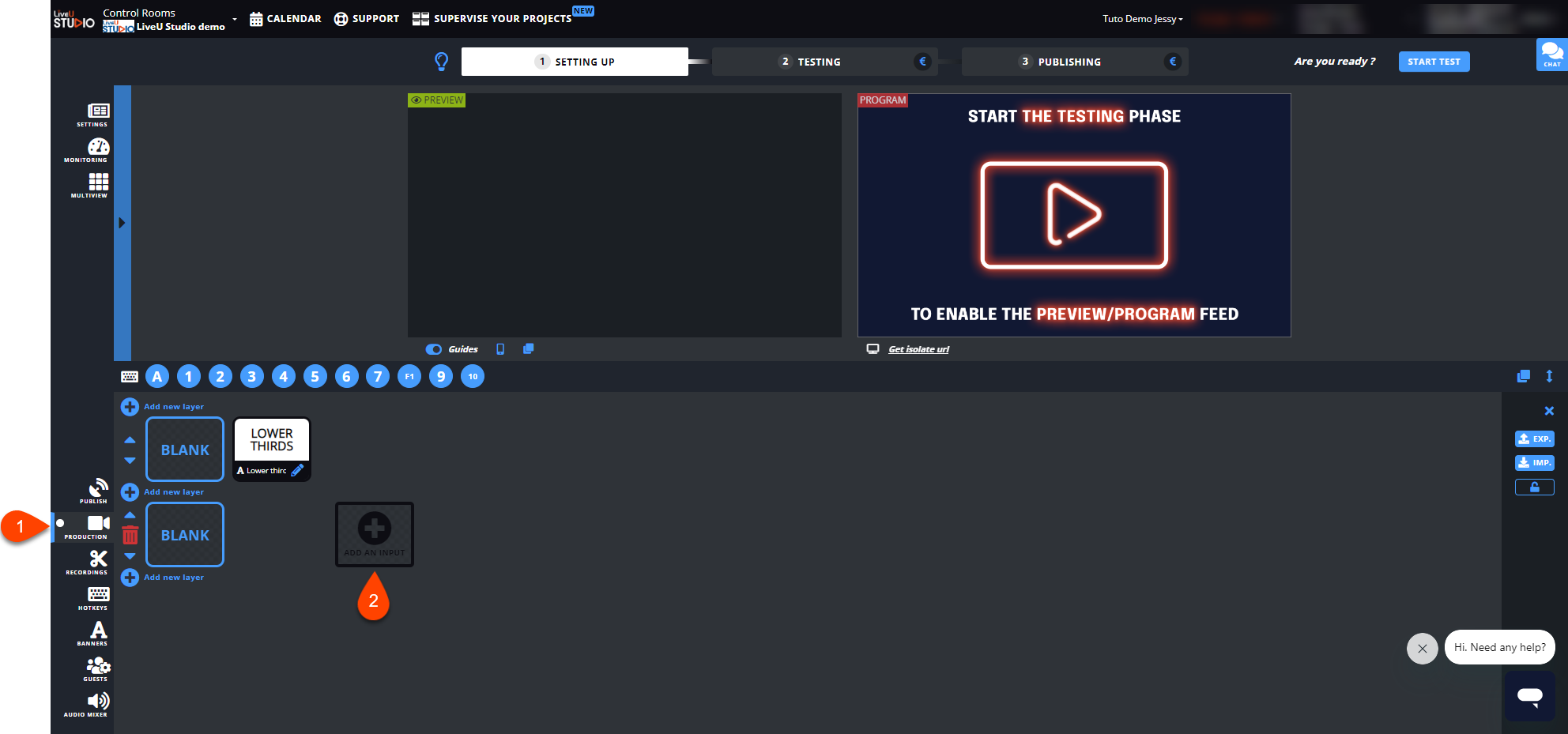 In the Video/Playlist section (3).
Select the desired file from (4):

Your local files (Max 5Gb)
URL(s) (No max size)
Enable your

video

(s) in the Production Studio (5).
Congratulations! Your video is now available.
Note that you can change the size of the video to create PIP effects (picture-in-picture),...
Encoding Software (compatible with LiveU Studio)
MAC :
WINDOWS :
Camtasia
Adobe After Effect + Media encoder 
Wondershare video converter
Online video converter
Movavi
LINUX :
NOT COMPATIBLE SOFTWARE
Can't find the right answer?
Contact the LiveU Studio Support team via our Live Chat.