PS4 Remote Play: Remote screen share
The player needs :
A powerful PC and a reliable Internet connection
The remote capture link provided by the producer
Producer
PS4 Player
Select a path for installation and proceed:
Let the system check for the updates:
Connect your DUALSHOCK 4 controller over USB to your PC, then click Start:
Familiarize yourself with Sony data collection policies and continue:
Log in to your PSN account you have set up on your PlayStation 4:
If both PC and PlayStation 4 are connected to the Internet, you will have to wait for a minute for them to sync:
You will see your PlayStation screen in a window on your PC.
Open the link provided by your producer.
Select Screen sharing (A) -> Load screen sharing (B).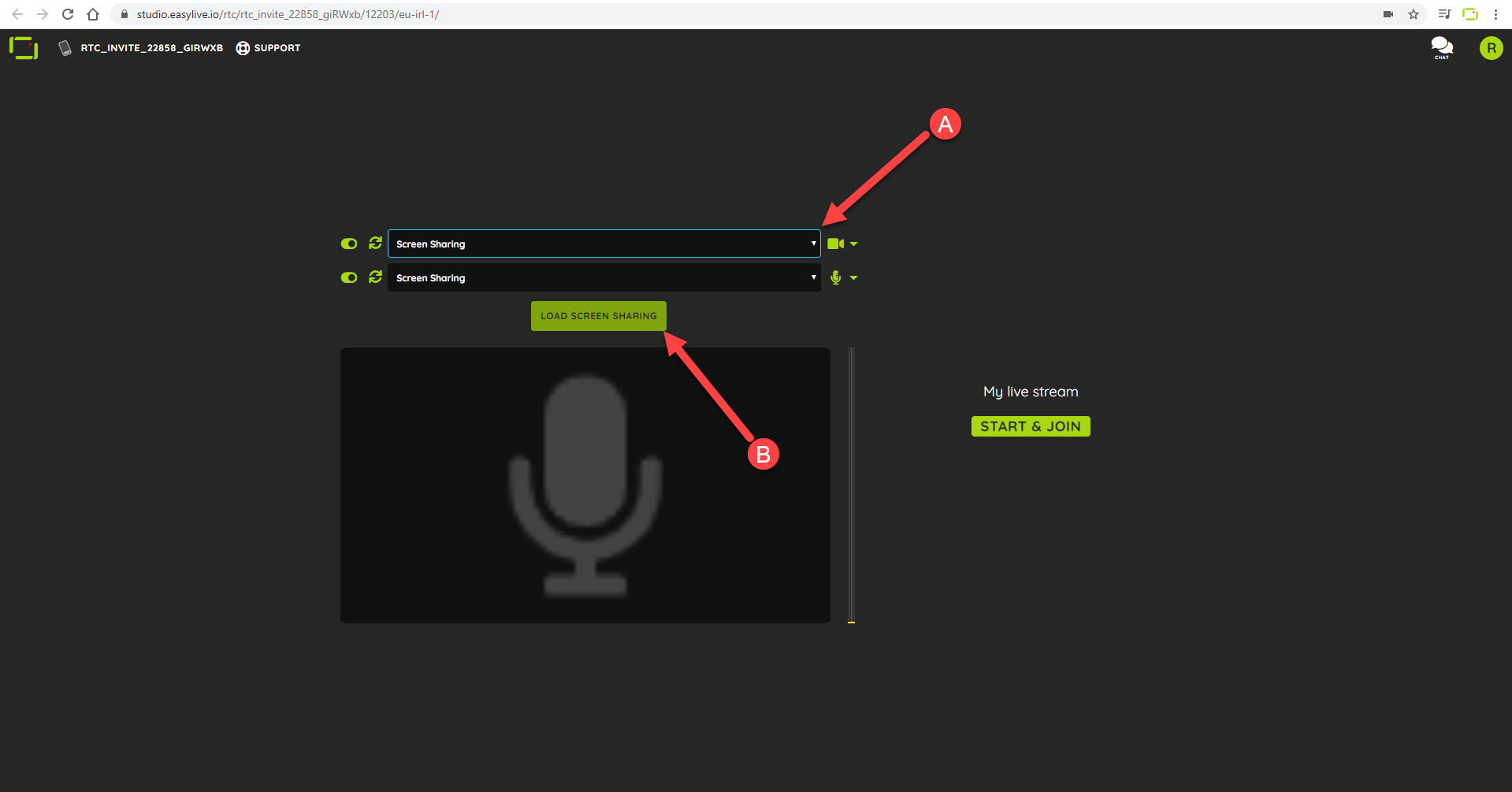 Select "Your entire screen" (don't forget to allow audio sharing) -> "Share" (C).
Start streaming with the "Start & join" button (D).
Start to play one of your PS4 games on your computer.
Producer
Can't find the right answer?
Contact the LiveU Studio Support team via our Live Chat.